Ebony Escapes! to celebrate the Louisiana bicentennial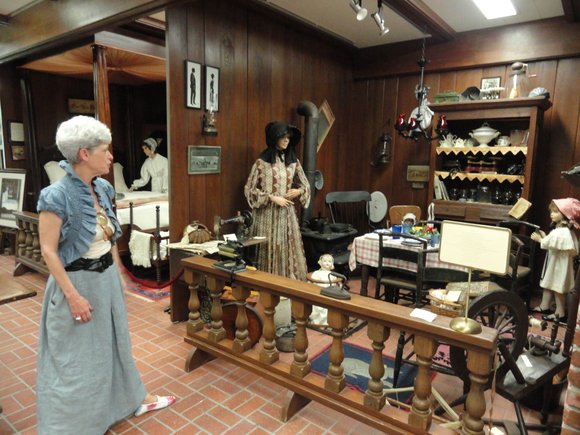 Natchitoches Convention and Visitor's Bureau www.explorenatchitoches.com
Holiday Trail of Lights, www.holidaytrailoflights.com
Lake Charles
At the Imperial Calcasieu Museum, a leading cultural and educational community resource for almost 50 years in Lake Charles in southwestern Louisiana, visitors and residents alike can enjoy a special "200 Years" bicentennial exhibit from iconic "Blue Dog" painter George Rodrigue. Items include a 3-D sculpture of significant Louisiana figures and locales representing over 200 years of history and folklore; portraits of Louisiana legends, Acadians, governors, musicians and others; paintings and famous prints by Rodrigue; iconic Cajun scenes and a great deal more.
On Oct. 27, you can enjoy Culture Fest Louisiana, created to celebrate southwest Louisiana's rich diversity. Free to the public, the festival will feature international cuisines, dance, art, fashion and music, a cultural display area and more.
Culture Fest Louisiana, 337-409-9836, www.culturefestlouisiana.com
Southwest Louisiana Convention & Visitors Bureau, 800-456-7952, www.visitlakecharles.org
Louisiana "Props"
In honor of Louisiana's momentous celebration, Lt. Gov. Jay Dardenne has compiled his own "List of Louisiana's 200 Most Notable People." Of this list he says, "It is not necessarily a list of our greatest, most popular or, even, most significant people. It is a compilation of individuals whose influence was felt in Louisiana, but also spread beyond our borders. Most, but not all, are doers of great things, individuals who have brought honor, notoriety or attention to our state. Although selecting the 200 was difficult, the criterion was simple: identify the 200 people whose lives have been notable and influential in the history of Louisiana and/or America and in their respective field of endeavor."
Dardenne also notes that of the 200 on the list, 15 are designated as those who left such an indelible mark that they truly helped define Louisianans as a people. The list encompasses individuals influential in the fields of politics, entertainment, music, cuisine and sports, particularly the latter, which, he quips, "shows the inherent partiality of the one-man selection committee."
To learn more about the 2012 Louisiana bicentennial, visit www.louisianabicentennial2012.com.
Lysa Allman-Baldwin writes for numerous online and print publications, including as the cultural travel writer for www.Examiner.com and as a senior travel writer for SoulOfAmerica.com, an Afrocentric travel website. Lysa can be reached at lallmanbaldwin@kc.rr.com.