Apply to 36 HBCUs for $35: The EDU Inc. way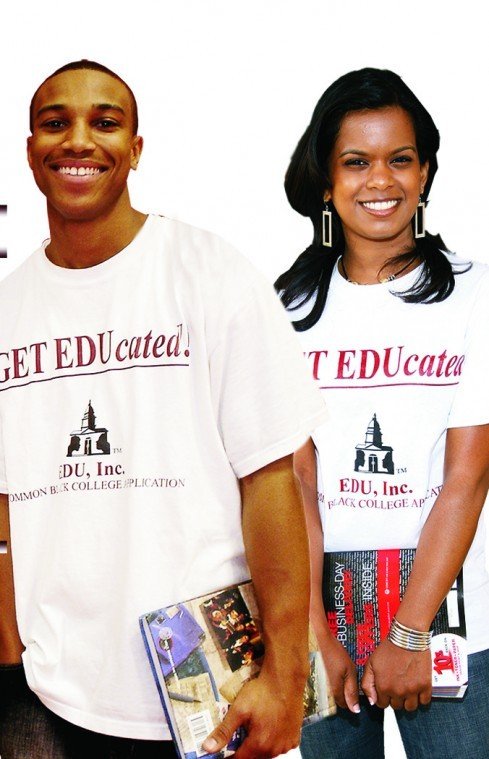 The idea of being able to apply to 36 colleges for a small fee might sound like a scam, but to Robert Mason, president and founder of the Atlanta-based company EDU Inc., it's very real.
With the economy seemingly not getting back on track anytime soon, students are applying to college to be able to qualify for jobs in a tougher market. However, being able to apply for school, especially for families of color, can come with a hefty price tag in the hundreds of dollars.
Mason's program, the Common Black College Application, allows for students to pay only a $35 application fee and apply to 36 historically Black colleges and universities (HBCUs). Schools on the list are from across the country and are various sizes, including Florida Memorial University, Clark-Atlanta University and Morris College.
While application fee waivers offer help for many low-income families, applying to 36 colleges could cost over $1,200, not including the cost of postage to send transcripts and test scores. A graduate of the historically Black Virginia State University and Clark-Atlanta University, Mason said he got the idea working in college admissions.
"We started out with five schools 11 years ago," he said. "We had to establish credibility at first because people thought it was scam, but people are familiar with who we are now."
Over the last 10 years, more than 100,000 students have used his program, with many gaining acceptance and even scholarships to HBCUs. Students can go to the EDU Inc. website (www.eduinconline.com) for a full list of schools, fill out the application and pay the $35 fee via PayPal. Test scores and transcripts can be sent by high schools, and colleges can request additional information if needed.
"I'm in this thing to increase the educational opportunities for students," Mason said. "We are providing 40 percent of applications for some of the schools we work with. Having been a product of an HBCU gave me a chance to go to college, and it changed my life. Not only did it change my quality of life, but my family's life as well."
EDU Inc. has worked with several high schools in the New York area, including Boys and Girls High School, Frederick Douglass Academy and Bishop Loughlin Memorial High School. EDU Inc. also provides college prep through its nonprofit program Providing College Access in the Atlanta area and has received sponsorship from Best Buy and McDonald's.