MTA proposes fare increases ... again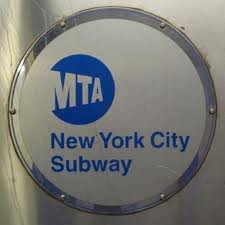 If the MTA gets its way, straphangers could be paying $2.50 for a single ride on subways and buses. The announcement was made this week by the MTA, which says the increase is needed to cut controllable expenses.
"Costs that the MTA does not exercise control over--namely those for debt service, pensions, energy, paratransit and employee and retiree health care--continue to increase beyond the rate of inflation," said MTA Chairman and CEO Joseph J. Lhota. "We are grappling with long-term measures to reduce these frustrating and difficult non-discretionary expenses, but today, they are the drivers of the need for a fare and toll increase."
The MTA has four proposals that would increase fares. One proposal would raise monthly unlimited MetroCards to $125 and weekly unlimited MetroCards to $34 but keep single rides at $2.25. Another plan would raise monthly fares to $119 and weeklies to $32. Tolls on some bridges would go up as well by $2. Express bus service could rise to $6.
The proposals will be subject to modification after the public review process and will be considered for adoption by the MTA Board at its Dec. 19 meeting. The new fare and toll rates would go into effect on or about March 1, 2013.
"The public will have significant input into our decision-making process. In the spirit of transparency, the public will assist in shaping our fare policy," said Lhota. "These proposals have been designed to balance our need for revenue with public involvement."
The MTA is hosting a series of public hearings across the city. The first one will be on Nov. 7 at the Brooklyn Marriott at 5 p.m.
Concern over the fare hike is already brewing. The Straphangers Campaign, a public transit advocacy group, said increased fares would be harmful to the city.
"If there's a fare hike in 2013, this will be the fourth subway, bus and commuter rail fare increase in five years," the group said in a statement. "The MTA fare options would hit the riders hard."