For Teachers: Mary Ann Shadd Cary, 'The Rebel'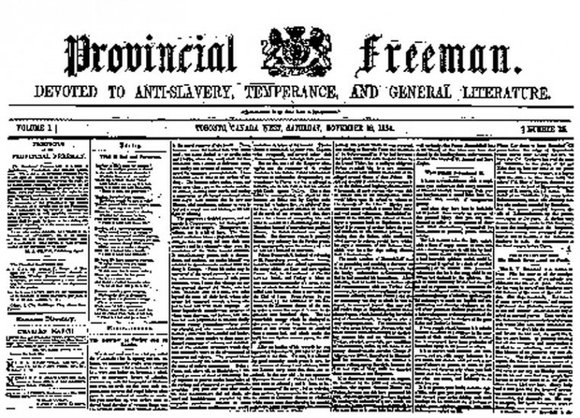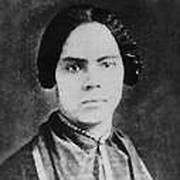 Known as "The Rebel," she became a champion of the anti-slavery movement and the first Black female publisher and editor of a newspaper in North America.
On Oct. 9, 1823, Harriet and Abraham Shadd welcomed the first of their 13 children into the world, a daughter they named Mary Ann. The family lived in Wilmington, Del., where the Shadds were already established as leaders in the Black community. Abraham Shadd was a key figure in the Underground Railroad, with his home being a stop. He was also a subscription agent for William Lloyd Garrison's newspaper, The Liberator. A dedication to fighting for Black freedom was already in young Mary Ann Shadd's blood.
When Mary Ann Shadd was 10 years old, the family moved to West Chester, Pa., where for the next six years she attended a Quaker school. The experience left a lasting impression on the young girl about the importance of education, especially for Black children. She would return in 1840 and open a school of her own.
Shadd was a gifted and eloquent writer. In 1849, she published an essay titled "Hints to the Colored People of the North." She also penned a letter to Frederick Douglass' North Star newspaper. She spoke out against those who took advantage of freed slaves and criticized the Black Southern Ministry for not promoting education, self-reliance and personal growth to their congregations.
The Fugitive Slave Law of 1850 stymied the progress of free Blacks by putting a bounty on their heads. There was much traffic on the Underground Railroad as thousands of free and enslaved Blacks set their sights on Canada, where slavery had been abolished in 1833.
In 1852, Shadd wrote "A Plea for Emigration," in which she urged Black Americans to free themselves from American racism by emigrating to Canada. She decided to take her own advice, and, with her brother Isaac, headed to Canada, where she quickly got to work and started an integrated school.
By 1852, there were some 30,000 free Blacks living in Canada, with 5,000 to 6,000 new emigrants arriving each year. These new residents needed information and a voice, and, for the next four years, that voice was The Provincial Freeman.
The Provincial Freeman, a weekly publication devoted to anti-slavery, temperance and general literature, began publication on March 24, 1853. With its focus on support of the anti-slavery movement, equality and self-education for Canadian Blacks and those living in the United States, it was a bold and aggressive read with a downright militant editorial policy, while, at the same time, delivering valuable news and information to the community such as church and business activity.
The paper was quite clear on its intent to represent and promote the interests of its Black readers. Unlike other such publications at the time, the editor and board of directors were all Black. Shadd would take on publishing and even investigative reporting duties. Shadd and the Rev. Samuel A. Ward shared the editing duties. With this, Shadd became the first Black woman to publish and edit a newspaper in North America and the first ever to do so in Canada.