Obama wins round 3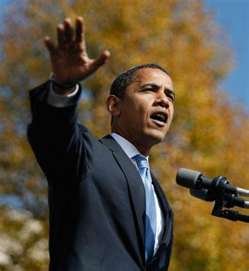 The debate occurred on the 50th anniversary of the Cuban missile crisis, though neither candidate chose to cite it. Even Romney neglected the island nation in his recitation on the importance of Latin America in foreign policy and trade.
While Obama has struggled to subdue his tendency to wax professorially on a couple of occasions, it was unavoidable as he chastised Romney, pointing out almost sarcastically that there are aircraft carriers where planes land on ships and submarines that go underwater. He also reminded Romney, who often drifted back in the past, that there are "fewer horses and bayonets" to illustrate the changing character of our military.
For some reason, very little was said about Benghazi and the tragedy that left four Americans dead, including Ambassador Chris Stevens. Nor did Romney bead in on what he had tentatively alluded to in the second debate about tying the economy to national security.
No, it wasn't a slam dunk like the second debate, but Obama skillfully outpointed Romney, forcing him into a defensive posture, thus making it difficult for the governor to find his rhythm and land a blow.
Now that the debates are over, an assured Obama and disingenuous Romney--who, like Bernie Madoff, is a "Wizard of Lies"--have to wait to see how the polls vacillate in the remaining two weeks, see if the needle moved any among the so-called undecided voters and wonder what Donald Trump's October surprise is all about.