Lyfe's good, my dude!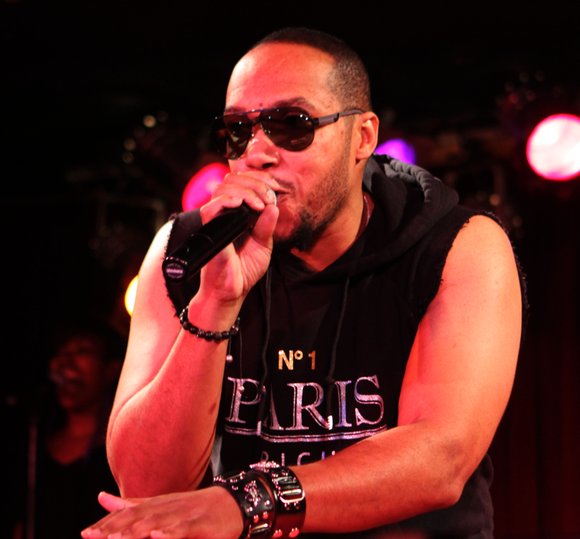 It was at about this time of the year in 2010--Aug. 31 to be exact, the release day of his newest album, "I Still Believe." That day also began the countdown to yet another life-altering experience.
A little less than a month after the album, which was released to a No. 6 debut, he was handed down a prison sentence of three and a half years stemming from an incident in 2008. Hints of things not being quite right within his professional matters were revealed with rumors of that album being his swan song in music. In this very column, in fact, the artist said that he was about to begin his latest venture as an author of children's books.
Onstage at B.B. King's last week, he revealed that he was having some career difficulties. "It takes a talent to admit and accept who you are," he said. "When I put my last album out, I was trippin' about my radio spins being what I thought they should be and not having the sales of other major artists, and when I sat in that cell, I heard God ask, 'Do you remember where I bought you from?'"
He continued, "When I have people come up to me and tell me how my music helped them get through some things, that's more than enough for me."
As well it should be. While we totally understand the desires of artists to be atop the charts and fixtures on television, all the ingredients of attaining platinum sales and the mega-stardom attached to it, we respect it if it happens on the terms of the artist. If you stay true to yourself and your craft, your core fans will ride with you if you sell 1,000 or 1 million of a new product--or, as in this case, if you don't have a new product at all, we'll still pack the house to celebrate your homecoming and appreciate your artistry.
"Must Be Nice" to be a reformed "Stick Up Kid" and still get that love. Welcome home, Chester Himes, we're looking forward to that new album next year.
Lyfe's good, my dude!
Following the Lyfe Jennings show, I may as well have resided in B.B. King's, as I checked in for sets by Will Downing, Inspectah Deck, Raheem DeVaughn, and Martha Wash on consecutive days. Meanwhile, it looks like fans of '80s R&B will be at the venue on Friday, Sept. 7, to see Jeff Redd, Christopher Williams, Meli'sa Morgan and the Force MDs. On Sunday, Sept. 9, funk is on deck, as the voice of Slave and successful soloist Steve Arrington returns.
Hip-hop fans get treated on Saturday, Sept. 8, by supergroup Slaughterhouse at the Well (272 Meserole St., Brooklyn). This is a makeup show for the Aug. 10 performance that was canceled due to inclement weather, and all tickets from that show will be honored. Also performing are Freeway and Pharoahe Monch. Doors open at 4 p.m. and the show begins at 5. Some huge special guests could come, you never know. What I do know is that I have a pair of seats to give away. Be the first to answer this, it's really easy: Which member of Slaughterhouse is a Brooklyn native and what was the name of his debut album? Hit me at davidgdsn1@gmail.com and I got you.