DC 37 honors 9/11 heroes
9/12/2012, 8:45 p.m.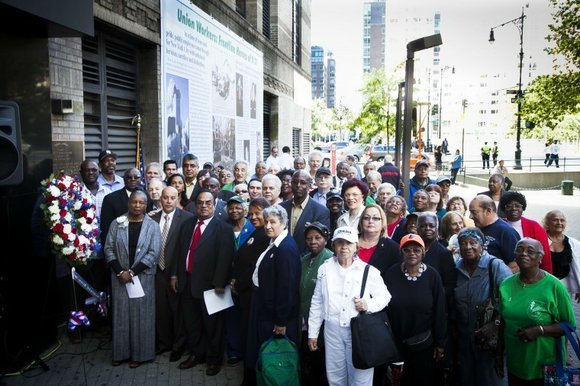 On Sept. 11 of this year, District Council 37 Executive Director Lillian Roberts, joined by (from left) Secretary Cliff Koppelman, President Eddie Rodriguez and Treasurer Maf Misbah Uddin, led DC 37 officers, members and staff in a moment of silence to remember those who died on 9/11. They gathered near a plaque and wreath honoring four DC 37 members who lost their lives that day: the rev. Mychal Judge, paramedic Carlos Lillo, EMS Lt. Ricardo Quinn and OTB clerk Chet Louie.