Helene Fuld College of Nursing president retires
9/12/2012, 8:39 p.m.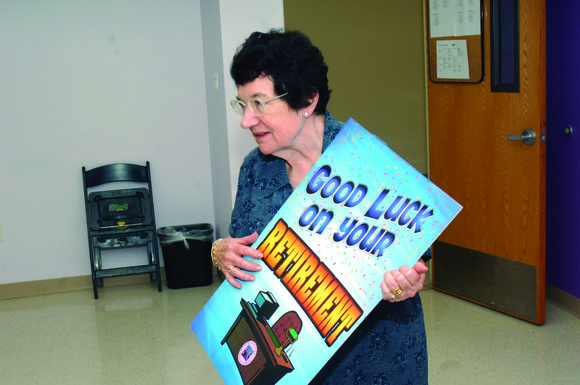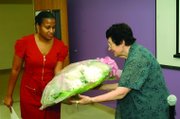 Helene Fuld College of Nursing, located in Harlem on 120th Street, held a retirement party for its longtime president, Margaret Wines.
Margaret "Peggy" Wines, Ph.D., R.N., retired from the school Sept. 7 after serving as the president and CEO of the college since 1980. Wendy Robinson, who previously served as the vice president for academic affairs, succeeded her Sept. 10.
During her presidency, Wines carried on the college's mission of providing a ladder for students to advance from licensed practical nurse to registered nurse. Graduates of Helene Fuld, mostly women and minorities, have substantially increased their earning capacity while providing essential nursing services in underserved communities throughout the New York metropolitan area.
In 1981, Helene Fuld became the first hospital-based associate's degree program to be accredited by the National League for Nursing. In 1988, the college became the only school of its kind to achieve accreditation from the Middle States Commission on Higher Education. After relocating the college in 1992, Wines doubled its enrollment by adding evening and Saturday courses. In 2007, after the college's separation from North General Hospital, she reorganized it as a fully independent institution.
Today, Helene Fuld College graduates approximately 200 new associate's degree nurses each year.
In September of this year, the college will add yet another milestone and expand its career ladder by launching an upper-division RN to Bachelor of Science program. With the onset of a newly renovated school, located in Harlem's Bethel Gospel Assembly Church building, the college is ready for a promising future.
Dr. Wines summed up her three decades of leading Helene Fuld College by saying, "I've realized my dream by helping so many others achieve theirs."