Amsterdam News in the Classroom: James Reese Europe: Unsung American music genius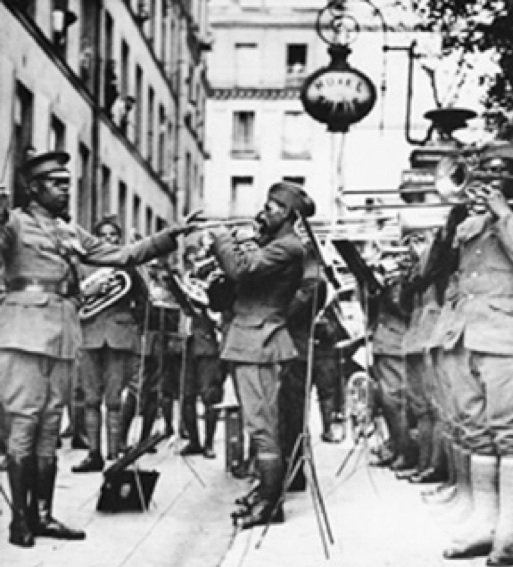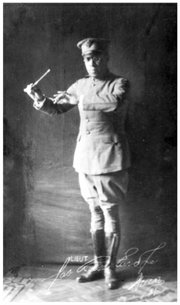 Today's lesson takes a look at one of music's greatest innovators, a man that famed composer Eubie Blake once called "Our benefactor and inspiration. Even more, he was the Martin Luther King of music."
High praise for the man who bridged the gaps of race and culture with music done his way amid the turbulent backdrop of war.
James Reese Europe's life began a long way from the French streets where he would enchant a nation. He was born in Mobile, Ala., on Feb. 22, 1882. His father, Henry Europe, moved the family to Washington, D.C., while James was still a youngster. "Little Jim," as he was called, was taught to play the piano by his mother and later studied the violin.
After the death of his father in 1899, oup of musicians. Europe started to get paying work.
He became immersed in the thriving world of Black musical theater and began writing songs. In 1906, he composed "Gay Luneta" for Cole and Johnson's "Shoe-Fly Regiment." The following year, he composed the music for "The Black Politician." In 1908, he became musical director for Cole and Johnson's "The Red Moon" and contributed two compositions.
In 1910, Europe formed the Clef Club. This important musical organization served as a union and contracting agency for Black musicians. With some 200 members, it was the only such organization of its kind. The Clef Club, of course, had its own orchestra and chorus.
In 1912, the 200-piece Clef Club Symphony presented "A Concert of Negro Music" at Carnegie Hall. The program exclusively featured music written by Black composers and performed by Black musicians. Europe believed that while Black musicians respected their white counterparts, there was no need to imitate them. This orchestra was unique indeed, with 20 pianos, 60 guitars, 14 celli and 20 basses. The concert was a huge success.
In 1913, dances were the hot ticket on the New York social scene. Europe formed the Tempo Club, which booked Black musicians to play in house bands. In 1914, he partnered with Vernon and Irene Castle, inventing the turkey trot and foxtrot dances.
Europe's talented band caught the ear of Philadelphia's celebrated Wanamaker family, and Europe would perform at all family celebrations. Capt. John Wanamaker recalled his last serious talk with Europe, where he talked about leaving New York to go to World War I. "My country calls me and I must answer; and if I live to come back, I will startle the world with my music."
He would, and he did.
Europe answered the call of war, taking his music with him. But his reluctant musicians did not want to go. They were doing just fine on the burgeoning jazz scene. Europe had 20 Black musicians who were the cream of the crop. He went to Puerto Rico and recruited 16 more, including Raphael Hernandez, who himself was one of the most prolific musicians of the time. These Black and Latino artists transcended language, culture and race, coming together to form an outstanding band of musical brothers who thrilled all who heard them.