For Teachers: A look at our historic Black colleges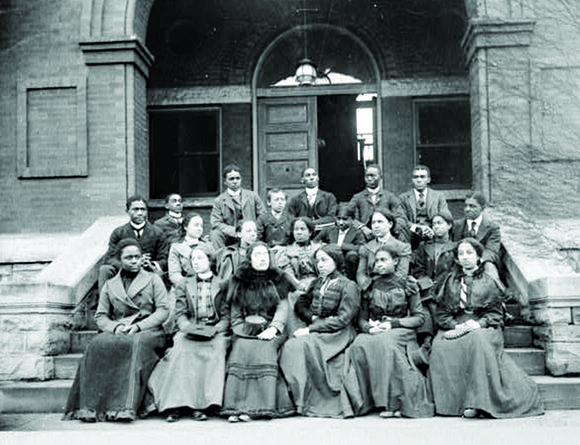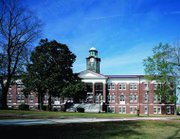 Before the Civil War, there was no formal education for Blacks. Very few could even read and write, and those who did faced harsh punishment and even death for being able to, as did those who taught them.
After the Civil War, institutes of learning began to form in the southern and eastern states, solely dedicated to educating newly freed Blacks, hence the birth of Historically Black Colleges and Universities (HBCUs). Fisk University, Morehouse College, Howard University and Tuskegee Institute are just a few. In addition to academics, these institutes of learning offered a sense of community, pride and culture.
The nation's first Black college was Cheney University in Pennsylvania. It was founded in 1837, nearly three decades before the Emancipation Proclamation, as the Institute for Colored Youth, offering studies at the elementary and high school levels.
In 1862, Congress passed the Morrill Act, which sparked a growth in the number of dedicated Black colleges as well as creating a system of state colleges. In response to the Industrial Revolution, these "land grant" colleges offered training in agriculture, science and engineering. A second Morrill Act was passed in 1890 aimed directly at the former Confederate states. Each state had to prove that college admission was not determined by race or designate a separate land grant institution for a segregated school. The result was 16 colleges exclusively for Black students.
Throughout the Reconstruction era, dedicated Black institutions began to appear. They offered preparatory courses at elementary and high school levels to prepare students for college. Students were trained in teaching and other professions.
Many Black churches in the South also had their own schools to prepare students for advanced study. This created a demand for teachers. Between 1861 and 1870, the American Missionary Association founded a series of Black colleges and 13 normal (teaching) schools. These institutions would produce generations of Black leaders, teachers and scholars.
As Reconstruction came to an end and white rule tightened in the South, professional opportunities dwindled for Blacks and the focus shifted to industrial training. One of the biggest supporters of this type of training was Booker T. Washington of the Tuskegee Institute in Alabama. Washington believed that Blacks should focus on practical vocational training. He believed that Blacks could achieve wealth and equality through hard work in the trades.
On the other side of the discussion was the Harvard-trained intellectual W. E. B. DuBois, who argued that Washington was encouraging Blacks to downplay their intellectual ambitions to please Southern white leaders. DuBois believed that Blacks should not limit themselves to vocational training but also study liberal arts. By the end of World War I, Black students and leaders sided with DuBois against Washington's theories. Student protests in the 1920s at Howard, Fisk and Hampton universities resulted in Mordecai Johnson being named the first Black president of Howard University in 1926.
HBCUs enjoyed a swell of new students and support from philanthropists like John D. Rockefeller and Andrew Carnegie. In 1928, the Southern Association of Colleges and Schools began to formally accredit them.