For Teachers: A look at our historic Black colleges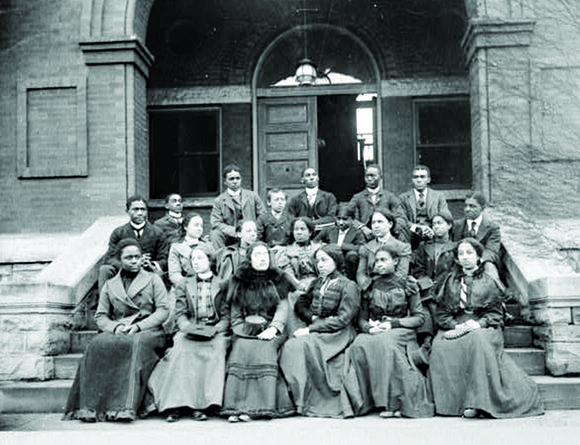 The Great Depression hit the HBCUs especially hard, wiping out the finances of many of their supporters. Fundraising during a depression was tough and took teachers away from the job of teaching.
In 1944, the United Negro College Fund was formed. Its famous slogan, "A Mind Is a Terrible Thing to Waste," was coined from an open letter printed in the Pittsburgh Courier. The letter was written by Dr. Frederick D. Patterson, president of Tuskegee University. In it, he urged Black colleges and universities to pool their resources and fundraising efforts to help the colleges, which were greatly under-funded compared to white institutions.
In 1954, the Supreme Court ruled to end segregation in public schools in the landmark case Brown v. Board of Education. The case was argued by Howard Law School graduate Thurgood Marshall, who later became the nation's first Black Supreme Court justice.
On May 17, 1954, Chief Justice Earl Warren delivered the unanimous ruling: "We conclude that, in the field of public education, the doctrine of 'separate but equal' has no place. Separate educational facilities are inherently unequal."
This marked the end of the so-called "separate but equal" system that was anything but equal for Black schools. States now had to provide more funding for all Black schools, including HBCUs, and open all universities to Black students. In 1964, the Civil Rights Act legally ended all forms of segregation. The Higher Education Act of 1965 made more funds available to Black colleges and students. But nearly a decade later, segregation in colleges and universities was challenged in the 1973 case of Adams v. Richardson, which found 10 states in violation of the Civil Rights Act for supporting segregated institutions.
Another important ruling came in the 1992 case of the United States v. Fordice. The Supreme Court ruled against Mississippi's segregated school system.
Today, there are more than 100 HCUs. Statistics show that students who attend these HBCUs get better social and academic support and graduate more frequently than at white universities. They offer culture, pride and history and remain an important part of our future.
Famous HBCU graduates include media titan Oprah Winfrey from Tennessee State University; civil rights leader Dr. Martin Luther King Jr. from Morehouse College; Keenan Ivory Wayans from Tuskegee University; and Harlem's own Dr. Muriel Petioni from Howard University.