Jennings to serve as Lincoln University president
9/21/2012, 3:35 p.m.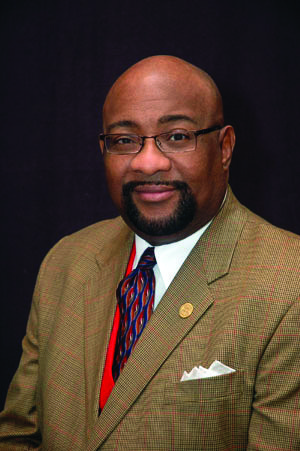 Dr. Robert R. Jennings will be inaugurated as Lincoln University of the Commonwealth of Pennsylvania's 13th president at a formal ceremony at 10 a.m. on Saturday, Sept. 22, in the International Cultural Center on campus. Gov. Tom Corbett is scheduled to participate.
"I am honored to be inaugurated to lead the nation's oldest Historically Black College and University, which continues to produce men and women who make outstanding contributions to the nation and world," said Jennings.
"Lincoln University remains one of the great citadels of learning. Under my tenure, we will continue to forge new frontiers of excellence through academics, athletics, student life and leadership."
The inaugural ceremony will include an academic procession of its Board of Trustees members, faculty, staff, students, alumni and distinguished guests. Among other invited guests will be delegates from other colleges and universities; state, regional and local officials; representatives from community and fraternal organizations, key supporters and friends of Lincoln.
"In Dr. Jennings, Lincoln has a president who is highly qualified and prepared to advance the university's legacy of excellence," said Bishop David G. Evans ('74), chairman of the university's Board of Trustees. "We welcome and embrace his visionary leadership and are committed to help him meet the needs of the people of our state and the Lincoln community."
Events celebrating the inauguration will begin Thursday, Sept. 20, and end on Sunday, Sept. 23. Highlights include a community open house, student convocation and tribute, faculty convocation and tribute as well as two concerts featuring the Lincoln University Gospel Choir.
All campus events are free and open to the public.
For Sunday, Jennings chose to forgo the traditional Inaugural Ball in favor of Lincoln's first Lion's Awards Program at the Union League Governor's Ballroom in Philadelphia. Honorees at that event will include baseball legend Hank Aaron; Carol Ware, president, 1675 Foundation; Clive Terrelonge, Olympic gold medalist; Joseph Neubauer, chairman of Aramark; Ivory Nelson, 12th president of Lincoln University; Ledisi Anibade Young, entertainer; Robert L. Archie, lawyer; Lillian E. Fishburne, rear admiral, U.S. Navy (ret.); and Pastor Shirley Caesar, "Queen of Gospel Music."