Vote like your life depends on it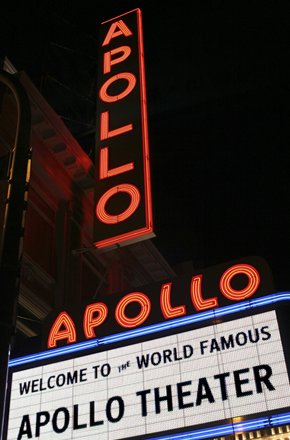 Vote like your life depends on it ... because it does. You may not feel like it, because you are healthy and your children are healthy. But be clear: This election, even more so than others, is a threat to life as you know it, as well as that of your children and their children's children.
I recently attended a BET-sponsored event at the Apollo Theater, Vote Like Your Life Depends on It, the first in the Apollo's "Uptown Hall" series. The evening was moderated by BET's "Don't Sleep" host T.J. Holmes and featured some of our greatest thinkers and activists: The Rev. Al Sharpton, professor Michael Eric Dyson, Amsterdam News Publisher Elinor Tatum, TheRoot.com and MSNBC political analyst Kelli Goff, BET.com correspondent Jonathan Hicks, the Advancement Project's co-director Judith Browne Dianis and James Braxton Peterson, associate professor at Lehigh University. The event, and this series, is open to the public, but it was a sheer privilege to be in the audience.
At the end of the evening, someone said to me, "You look so happy!" I responded very candidly, "Why shouldn't I be? I just spent the evening in the Apollo Theater, my second home, experiencing exactly that which my grandfather reopened this theater for: to be a cultural hub for our community, but also to be a place where our greatest minds and most passionate people could come and discuss the issues of the time."
Like all Apollo employees in the 1980s and '90s, I was blessed to be a part of a movement. Percy Sutton brought the Apollo out of bankruptcy and darkness to make it a beacon of light for Harlem, African-Americans and the world. Sure, he saw the cultural value of this storied mecca of Black talent. As a businessman, he saw an opportunity to make money by bringing that extraordinary talent to the fore (the making money part didn't exactly pan out).
But let's not forget, Sutton was an activist at heart. His parents hosted thinkers and academicians such as W.E.B. Du Bois and George Washington Carver; he himself was Malcolm X's attorney and confidant. Sutton envisioned the Apollo as a meeting place for African-Americans to discuss issues and to advance our community's agenda.
That night at the Apollo, Holmes asked a question about the Black agenda. I am clear that the president can't go anywhere near a Black agenda because of the instantaneous attacks he would receive from the right. But why shouldn't we? The Hispanic and gay communities are focused on their agendas, as are women voters. It is amply clear to me that big business has its agenda at work in the Republican Party. The Jewish community has probably been the most organized around its agenda for the longest period of time. We used to be extraordinarily focused and vocal about our agenda, but that vigor has waned over the years. Let's be clear. We have the right to organize, determine our priorities, develop a strategy for achieving our goals and seek to execute on that strategy. We have ourselves to blame if we do not.
Over the last 12 years, some of the rights and benefits that have been threatened and, in some cases/locales, taken away are affirmative action, voters' rights, Social Security, reproductive rights, Medicare, Medicaid, unemployment benefits and more. The Supreme Court gave corporations the same right to donate monies to political campaigns that average citizens have. The problems with that are that corporate interests are often vastly different from those of human beings, and that corporations tend to have a whole lot more money (read: power) than people. If we continue to sit out, not vote and not fight for our agenda, we will be obliterated.
So please, come engage in the dialogue at the Apollo's "Uptown Hall" series, read about the issues, register to vote before the deadline, Oct. 12, and bring your "Souls to the Polls" on Nov. 6. Vote like your life depends on it, because it does.
Keisha Sutton-James is vice president of ICBC Broadcast Holdings Inc.