A voice from the favelas of Brazil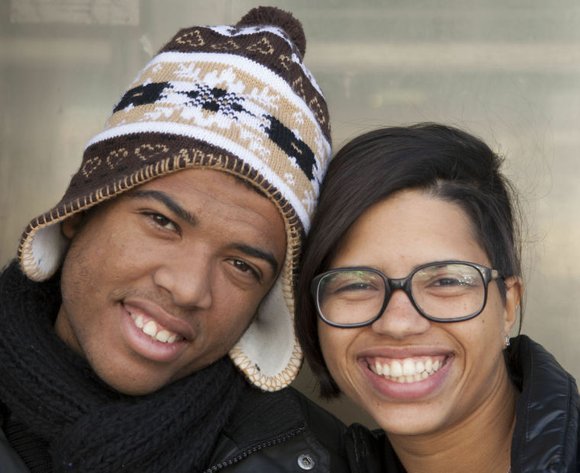 The first favelas were near the center of Rio de Janero because Rio was very small at that time. As Rio expanded, the favelas kept expanding around the city. Now there are more than 1,000 favelas. In the favela where Silva and Mendes live alone, there are between 100,000 and 180,000 people. Favelas come in various sizes but theirs is one of the largest. Today there are more than 11 million people living in the favelas.
Silva was inspired to take a stab at journalism in 2005 by a Christmas campaign. When he was 11, he started a school newspaper. The idea was to share important information with the community but also to provide a place where the community could have a voice to communicate things that were going on. If there was an event, or workshop or any kind of activity, the newspaper was a way to get out the word about what was going on in the community. It began as a six-page edition, helped along by an online blog and advertising.
"The newspaper grew and eventually they started going into the community and getting people to advertise in the newspaper," Silva said through translation.
"He did that newspaper for several years," said the translator. "In 2010 there was the occupation of the favelas. Many of them have been taken over by drug dealers. Literally, they are controlled by violent means by gun-wielding drug dealers. When we visited some of the favelas, and walk into the neighborhood, you actually pass by the drug dealers with their guns out. They decide who gets in and who doesn't. The police don't enter these favelas. They enter only with their guns out, ready for war because the drug dealers won't allow them in. It's something hard for people in the U.S. to understand. Obviously we have drug dealers all over the place but they don't carry their guns out, exposed. They don't control the neighborhood in the same kind of way that these folks control the favelas."
Despite all of that, Silva continued with Voz da Commundadge, growing it from 90 copies in its first year to 3,000 currently. They are looking to increase distribution to 5,000 copies. It's real community news. Silva, along with 35 volunteers, goes out into the community and asks what it needs. The latest in the "Calendar of Events" was an organized Easter Egg hunt for kids.
With Rio de Janeiro playing host to the World Cup in 2014 and the Olympics in 2016, the favelas are changing. Drug lords are being pushed out. The favelas are becoming tourist destinations, and, with their sweeping views of the city and famed beaches they are now being scooped up by real estate investors.
Silva will begin college studies this month on full scholarship. He plans to major in journalism and marketing. He will continue with Voz da Commundadge and is looking to expand it to 16 pages. Silva also plans to create a library in the favelas.