NYAFF celebrates 20 years, April 3-9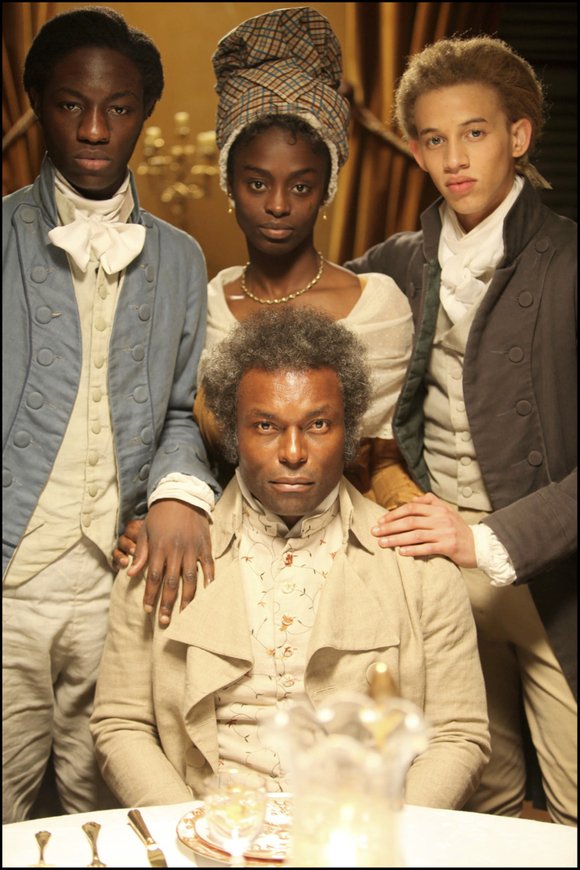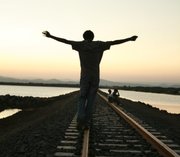 This year, the New York African Film Festival (NYAFF), in association with the Film Society of Lincoln Center, celebrates its historic 20th anniversary with an extraordinary selection of films. And what a celebration! Opening on April 3 and running through the April 9 at Lincoln Center's Walter Reade Theater on 165 W. 65th St., this year's theme is "Looking Back, Looking Forward: 20 Years of the New York African Film Festival."
Ousmane Sembene, the master Senegalese director who's called the "Father of African Cinema," along with the first generation of African filmmakers, will be at the center of this year's climactic program as a new generation of avant-garde African visual storytellers continue to transform the understanding of and vision for the continent.
The NYAFF's visionary founder/executive director, Mahen Bonetti, the acclaimed international cultural grande dame of African films, said, "We are enormously proud of the festival's history and eagerly anticipate honoring those who made the first 20 years so special while introducing audiences to new filmmakers who continue to make African cinema distinctive and important as we also celebrate the 50th anniversary of Sub-Saharan African cinema."
Robert Koehler, director of programming at the Film Society of Lincoln Center, said, "This year's lineup for the New York African Film Festival will offer a wonderful opportunity to revisit and celebrate the work of the great Ousmane Sembene, while highlighting some of the truly distinctive and entertaining films coming our way from Africa, many of which are discussing and dealing with the issues of the day in a very provocative way."
Opening night kicked off triumphantly with Sembene's rarely screened drama
"Guelwaar," the winner of the President of the Italian Senate's Gold Medal Award at the 49th Venice International Film Festival. The U.S. premiere of "Dolce Vita Africana" by Cosima Spenda; the film, which is about legendary Malian photographer Malick Sidibe, is also a major part of the lineup.
Films by several cutting edge, coming-of-age African directors will also be shown: Faouzi Bensadi's "Death for Sale," Lonesome Solo's "Burn It Up Djassa" and "Nairobi Half Life," by Daniel "Tosh" Gitonga. These newcomers bring to their films a gritty and realistic view of street life in Africa's urban areas. Closing night will feature the classic road dramedy, "TGV," followed by a conversation with the award-winning Senegalese director Moussa Toure.
Additionally, the Haitian-born Hollywood actor Jimmy Jean-Louis, who stars in the highly anticipated historical film "Toussaint," will make an appearance at the festival. Directed by Philippe Niang, the two-part drama unveils the story of the remarkable leader of Haiti's slave revolts, which led to the country's independence from the French.
Among the fantastic selection of films included in this year's festival are "Alaskaland," directed by Chinonye Chukwu; "Boneshaker," by Frances Bodomo; "A History of Independence," directed by Daouda Coulibaly; "Jeans and Mart," directed by Claudia Palazzi and Clio Sozzani; and "Land Rush," directed by Hugo Berkeley and Osvalde Lewat.
And not to be missed is "Ousmane Sembene All At One/Ousmane Sembene Tout a La Fois," a documentary directed by Christine Delorme in which the revered filmmaker discloses, "I am a storyteller, an artist striving to express the secret pulsation of my people."
This is one of the focal themes that colors the exciting array of brilliant films of the New York African Film Festival's 20th anniversary, which offers a wide range of films that educate, inspire and provide ground-breaking, challenging and thought-provoking perspectives. So join the conversation that moves the dialogue about the great continent of Africa and the African Diaspora.
For additional information, please see the full schedule of events or visit www.africanfilmny.org and www.filmlinc.com.
"Africa Sings," which pays tribute to Africa's highest art form, is honored to have as its host Femi Kuti, the acclaimed Afrobeat icon, whose new album, "No Place For My Dreams" is scheduled to be released in April.