Remarks by the President on the Supreme Court Ruling on the Affordable Care Act
4/11/2013, 4:21 p.m.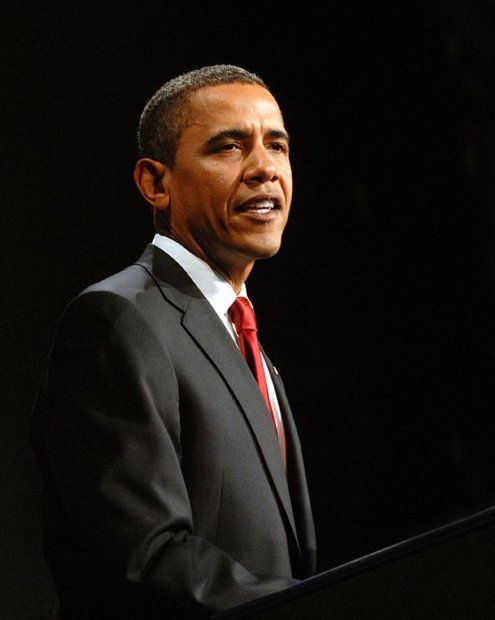 Once states set up these health insurance marketplaces, known as exchanges, insurance companies will no longer be able to discriminate against any American with a preexisting health condition. They won't be able to charge you more just because you're a woman. They won't be able to bill you into bankruptcy. If you're sick, you'll finally have the same chance to get quality, affordable health care as everyone else. And if you can't afford the premiums, you'll receive a credit that helps pay for it.
Today, the Supreme Court also upheld the principle that people who can afford health insurance should take the responsibility to buy health insurance. This is important for two reasons.
First, when uninsured people who can afford coverage get sick, and show up at the emergency room for care, the rest of us end up paying for their care in the form of higher premiums.
And second, if you ask insurance companies to cover people with preexisting conditions, but don't require people who can afford it to buy their own insurance, some folks might wait until they're sick to buy the care they need -- which would also drive up everybody else's premiums.
That's why, even though I knew it wouldn't be politically popular, and resisted the idea when I ran for this office, we ultimately included a provision in the Affordable Care Act that people who can afford to buy health insurance should take the responsibility to do so. In fact, this idea has enjoyed support from members of both parties, including the current Republican nominee for President.
Still, I know the debate over this law has been divisive. I respect the very real concerns that millions of Americans have shared. And I know a lot of coverage through this health care debate has focused on what it means politically.
Well, it should be pretty clear by now that I didn't do this because it was good politics. I did it because I believed it was good for the country. I did it because I believed it was good for the American people.
There's a framed letter that hangs in my office right now. It was sent to me during the health care debate by a woman named Natoma Canfield. For years and years, Natoma did everything right. She bought health insurance. She paid her premiums on time. But 18 years ago, Natoma was diagnosed with cancer. And even though she'd been cancer-free for more than a decade, her insurance company kept jacking up her rates, year after year. And despite her desire to keep her coverage -- despite her fears that she would get sick again -- she had to surrender her health insurance, and was forced to hang her fortunes on chance.
I carried Natoma's story with me every day of the fight to pass this law. It reminded me of all the Americans, all across the country, who have had to worry not only about getting sick, but about the cost of getting well.