Remembering Gil Noble: "Like It Is" host dies at 80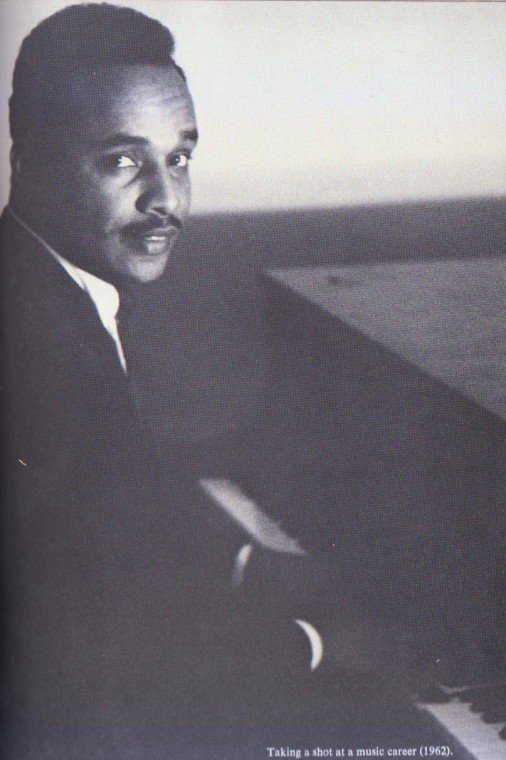 Hired on a probationary basis at WABC-TV, Noble's big break came when he was assigned to cover a disturbance in Newark, New Jersey. He did such a fantastic job that he was given a full-time job at the station.
"Now I could at last earn enough money to give my wife and family a better standard of living," he recalled in his memoir. "I had quit my job at Chase...a year earlier at the request of my dying mother. She had left me a few thousand dollars that I had been drawing on steadily to supplement my meager salary at WLIB. When my audition week at WABC-TV began, less than a hundred dollars was left in the account."
Then came Dr. King's assassination.
The station, taking its cue from the Kerner Commission and the FCC, decided they needed a minority advancement program. At first the idea of for such a show was under the direction of a white writer and producer with actor Robert Hooks as the host and interviewer. Noble was to add the news component. The original title of the show was "The Way It Is." But Noble and Hooks argued for a name the show eventually became.
This was in April 1968 and within a few months Hooks was gone and he insisted that Noble replace him as the host. At first Noble felt he wasn't qualified but after a few shows he settled into the position, and the rest, as they say is history.
And what an illustrious history it was with a parade of luminaries that touched every niche and sinecure of the world of politics, the arts and entertainment, including award-winning documentaries of Malcolm X (the first one on him), Adam Clayton Powell, Jr., Lena Horne, Harry Belafonte, and Paul Robeson.
"During his numerous decades hosting his iconic television program," said Congressman Charles Rangel, "Gil acquainted the country with the story and the culture of Black America. The show was truly groundbreaking. It engaged black leaders from Nelson Mandela to Bill Cosby in profound discussions of the country's most important issues. I was greatly honored to appear on Like It Is, debating Reverend Calvin O. Butts, III, of the Abyssinian Baptist Church.... Perhaps most importantly, it provided an intelligent and progressive forum for Black Americans that changed the way the nation viewed its Black citizens."
From his detractors Noble was chastised for not being objective and presenting the other side of the story. "My show was the other side of the story," was often his response. And those shows represent a precious archive of footage that could be a trove for educational and commercial purposes.
Providing a forum for such controversial activists as the late Stokely Carmichael (Kwame Ture), H. Rap Brown (Jamil Abdullah Al-Amin), Minister Louis Farrakhan and Dr. Leonard Jeffries may have unnerved his critics but it further endeared him to the Black community.
It was an aroused community, led by CEMOTAP (Committee to Eliminate Media Offensive to African People) and its co-chairs Betty Dopson and Dr. James McIntosh that often came to the rescue when the show was threatened with cancellation.