Story of first African-American female pilot helps students soar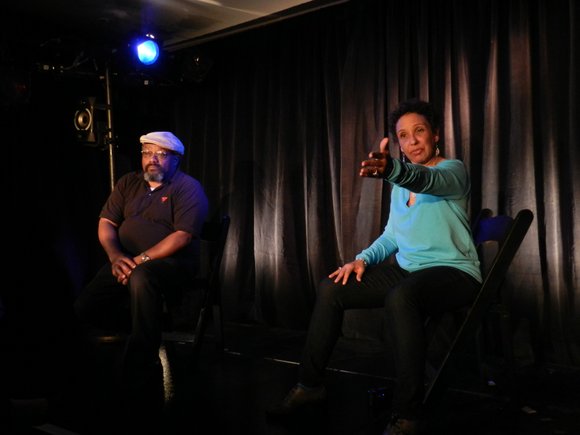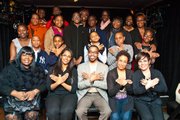 On March 28-31, Harlem's La Maison d'Art transformed its gallery into a black box theater for a special production of "A Dream to Fly," the story of how Bessie Coleman overcame adversities to become the first African-American female pilot during a time of racial discrimination in the U.S.
Members of the audience included young men attending the Eagle Academy Charter Schools and their mothers, who were equally moved by Coleman's story. The young men in attendance said they realized just how high they would be able soar as long as they follow her example and refuse to let obstacles come in the way of their dreams.
Acclaimed actress, author and lifestyle transformation coach Madeline McCray wrote the story of Coleman and plays the role of the woman whose accomplishments are often overlooked. Directed by John Harris Jr., the one-act, one-woman production incorporates lights and sounds as Coleman retells her story of how she dreamed to fly at a time when other Blacks were being lynched. Her dream to fly was not taken seriously by anyone because she was a woman and because she was Black. Coleman traveled to France to attend aviator school, and although conditions were tough, she returned to the U.S. as the first female African-American pilot and the first pilot--male or female--to have an international license.
"I did not listen to the naysayers and neither should you," McCray said in character.
Sponsored by the Terrie Williams Agency, the Just Ten Consortium and the Samira and Fredrick Scott Charitable Fund, "A Dream to Fly" allowed the young men to treat their mothers to a date night and to thank their mothers for the opportunities they have provided them.
Coleman's story is one that the Samira and Fredrick Scott Charitable Fund's Fredrick D. Scott, who has been featured in Ebony magazine's Top 30 Under 30 for his accomplishments of being the youngest African-American hedge funder at the time, believed was appropriate and important to tell, especially to the young men of the Eagle Academy.
"We as African-Americans need to know more of our history," Scott told the AmNews. "I'm a firm believer that if you don't know where you come from, you can't see where you're going next. History is very important in shaping the future."
Wesley Canty, a college student who graduated from the Eagle Academy in 2011, and his mother took away these exact sentiments from Coleman's story.
"Both of us were able to see who came before us to show that we as African-Americans can become who we want to become as long as we dream big," Canty said.
"It was just nice for us to get out as mother and son," his mother, Kim, added.
The Eagle Academy, located in the Bronx, was founded in 2004 as one of the first single-sex boys public schools to open in 30 years. The school is dedicated to educating inner-city young men and using community-based initiatives to help them become academic achievers, engaged citizens and responsible young men. Educators and parents involved with the school believe that if they take on the qualities of an eagle, they too will be able to soar like one.