Story of first African-American female pilot helps students soar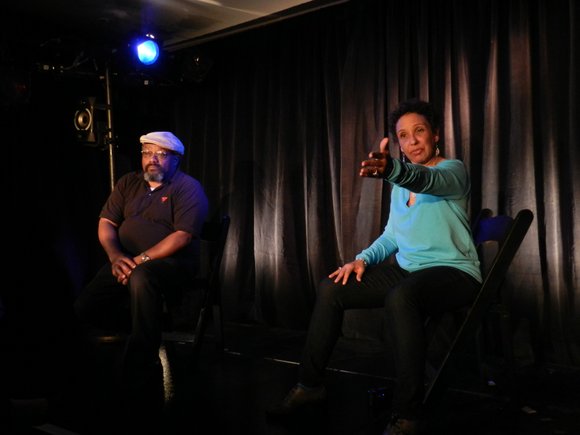 Scott, whose charitable fund has supported the Eagle Academy Foundation before, heard about McCray's play and thought it would be "wonderful" to put together a situation in which the Eagle Academy boys could spend quality time with one another and learn about an often misrepresented figure in history who soared to great heights.
"I have always believed that you can look at the relationship between a mother and son as a good indication of what their future relationships will entail," Scott said.
According to McCray, who has performed this production across several states for a variety of audiences, both mothers and sons are able to enjoy Coleman's story because of the different types of people it is able to affect.
"It crosses the race barrier and the gender barrier," McCray said. "I have letters from different middle school students to vice presidents of college and major corporations who literally say, 'Wow, this really reminded me of something I have done.'"
The idea behind the play came to McCray while she was speaking with another actor. Rather than wait for the industry to employ her, he encouraged her to tell a story about an African-American female figure in history. Bessie Coleman came up, and according to McCray, the rest was history.
For Harris, the production is meant to be one that is transformative for the audience members, both students and adults alike.
"We really want people who are solid and happy with their lives to also grow--just because they were in the audience. [We want them] to also know that this is not enough and that their life could be better, could be stronger, could be more effective and more successful," Harris said.
Denise Brown, whose son is a senior at Eagle Academy, said that while the story was remarkable for the boys, it affected her on a personal level as well, because Coleman was in the middle of her life when she realized she wanted to be a pilot.
"It made me reflect on some dreams I wanted to do but I let people, the 'dream killers,' talk me out of it," she said. "It was a bonding experience and opened doors for a great conversation with my son about someone killing a dream."
Brown hopes that "A Dream to Fly" can be performed at the Eagle Academy School for other young men and parents who were not able to attend the production.
"Her story needs a more rightful place in history," Brown said. "Her human spirit alone is inspirational for all of our young men who want to soar like eagles."