Court demands FDNY overhaul in Black hires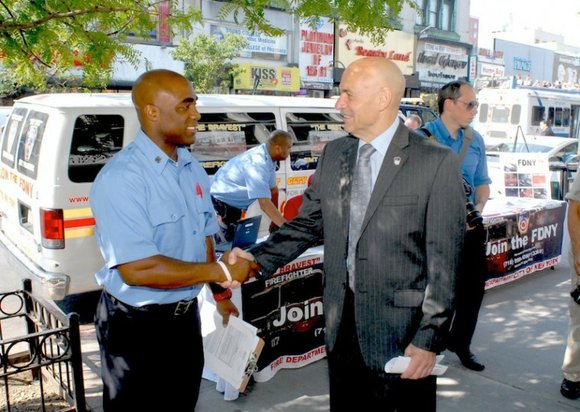 Coombs continued: "People of color wash out by a greater rate than anyone else in the FDNY. With greater scrutiny, this impact should be that more of us will stay in the department and others will have a better chance to be employed by FDNY. These things take time. Realistically, if the numbers represent the amount that file and pass the exam, in due time, we will clearly represent this city. I don't expect it to happen over night."
No one from the FDNY was available for comment, while the New York City Law Department issued a generic statement.
"We strongly disagree with the judge's opinion and conclusions and are reviewing the draft remedial order," said Michael A. Cardozo, corporation counsel of the Law Department. "We will respond on October 17, as directed by the court, and will appeal as soon as the law allows."
"They were caught with their hands in the cookie jar, but yet they want to appeal. At some point you would hope city residents would get disgusted, tired, get motivated, inspired and just tell the city, 'We don't want our tax dollars spent this way,'" said Coombs.
"We want the mayor to be responsible; acknowledge the shortcomings of the FDNY, his administration and move forward to ensure that tomorrow is a lot better than it is today. He should do that by ensuring that diversity occurs in the FDNY and not create more barriers by creating more court dates."