Nation reacts to shooting death of unarmed Florida teen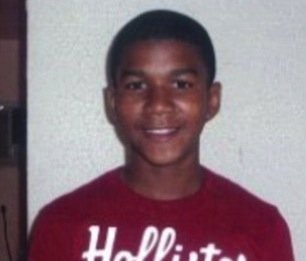 "I don't think this would have happened if he had been white," Tracy Martin said. "I would say he was profiled by this individual. As ugly as the word is, race is still an issue here. We are at a time now when people are actually tired of this. We live in a small town that is still living in the 1950s, and it's time for them to step out.
"They are trying to sweep something under the rug and America is not going to let them sweep this under the rug."
The family's attorney, Benjamin Crump, also spoke to the AmNews about the case. He said that pressure is being kept on the Sanford Police Department to arrest Zimmerman.
"It just seems so unfair that they are treating [Zimmerman] like the victim," Crump said. "Everybody in the world knows that Trayvon did not attack this guy and it was not self-defense. The fact that people all over America have gotten behind the family--it's giving them hope."
Activism in the New York area is already taking place in protest of Trayvon's shooting. A large rally took place on Wednesday in Union Square, with hundreds of people all wearing hoodies. Trayvon's family attended the rally that was organized by several groups, including the Occupy the Hood movement.
This week, the U.S. Department of Justice's (DOJ) Office of Public Affairs and the FBI announced they are investigating the shooting. Both agencies are conducting an independent review of all of the evidence in the case. Florida's attorney general is also on the case.
"The department is also providing assistance to and cooperating with the state officials in their investigation into the incident," the DOJ said in a statement. "With all federal civil rights crimes, the government must prove beyond a reasonable doubt that a person acted intentionally and with the specific intent to do something the law forbids--the highest level of intent in criminal law."
However, some believe the justice system is not moving fast enough. Earlier this week, Zimmerman's phone number and address appeared on several social networking sites. The Atlanta-based group the New Black Liberation Militia announced this week they planned to make a citizens arrest of Zimmerman.
The NAACP has also been involved in the case, hosting a town hall meeting in Sanford on Tuesday with representatives from the DOJ. The NAACP is calling for the resignation of the chief of the Stanford Police Department.
"The rules of justice in this nation have failed when an innocent teenage boy can be shot to death by a vigilante and no arrest is made for weeks," said NAACP President and CEO Benjamin Jealous. "Pursuing and killing a 17-year-old boy should never be construed as self-defense. Our society deserves better, our community deserves answers and Trayvon's family deserves justice."
On Thursday night, the Rev. Al Sharpton will hold a rally in Sanford in protest of the actions of the justice system. He will be joined by Trayvon's parents and radio host Michael Baisden.
"There was nothing threatening that we have seen in any of this from your son. For this young man to be dead and this man to pursue him--he's not a policeman, we don't even know if your son knew who he was or what he was or if your son felt threatened," Sharpton said to Trayvon's father on his MSNBC program, "PoliticsNation."
"To turn around and make him the victim is something that we cannot sit by and allow to happen."