NYPD kills again: Community outraged after police shoot unarmed man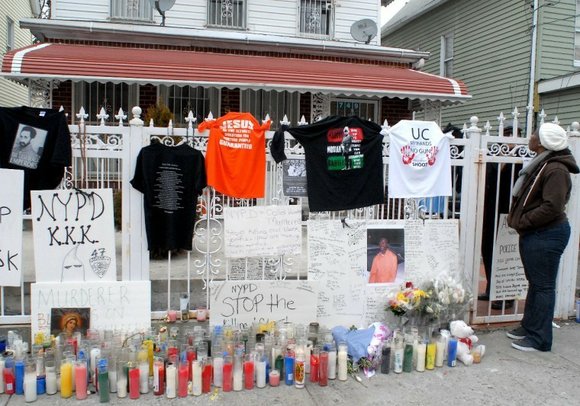 "First of all," said the Rev. Al Sharpton, "they had no business busting down the door. Please, don't make us police haters, but this was wrong and somebody has got to answer to this. We want justice!"
Kelly, who is ordinarily reluctant to speak about such tragedies until he is convinced he has all the facts, said, "At this juncture, we see an unarmed person being shot. That always concerns us."
Mayor Michael Bloomberg was equally concerned about the incident. "Until we know what really happened, there's not a lot else I can say."
"They killed him over a bag of reefer; that's ridiculous," said one of the spectators at NAN who chose not to give his name. "In my opinion, that was coldblooded murder." Later, according to the police, they found a small package of marijuana that Graham may have been trying to flush down the toilet.
After hearing the police account, Carlton Berkley, a retired NYPD detective, told the NAN audience that it smacked of a cover-up by police. "But we have some evidence they don't know about," Berkley announced. "The shenanigans they've put out about this is going to come back to haunt them."
Attorney Neville Mitchell, representing the landlord of the building where Graham lived, was so emotionally distraught that it took a few minutes for him to regain his composure. "I'm sick and tired of this mess," he said using another word for mess. "We must let them know we will not tolerate this anymore. Ray Kelly has got to go! He has no credibility."
On Tuesday evening, Emdin told the Amsterdam News that most urgently now for the family is to secure counseling for Graham's brother, given the trauma he experienced. Money is being raised for Graham's funeral and burial, he added.