Obama scores $3 million in fundraising with Harlem, Apollo visit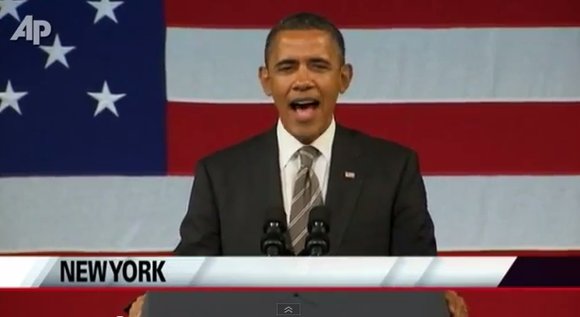 Also sitting in the fifth row at the event was Wright, who said that Obama made his case and deserves four more years.
"People in Harlem have money like anywhere else. He made it very accessible-$100 is a small price to get an up close and personal view of history," said Wright.
Community organizer and Obama campaign volunteer Brian Benjamin was on hand and said, "I think the campaign was clear in saying that we need to raise the money. He really had to be focused on how do we raise money and do something more accessible? The $100 concert at the Apollo, that's really a good deal. They could have charged higher prices. It's not that people don't want to give, they just don't want to break their banks."
NAACP New York State Conference President and stalwart Black community activist Hazel Dukes was also in attendance at the fundraiser and said Obama was able to reach a wider audience this year-Dukes was not in attendance at last year's fte. She said the Apollo fundraiser gave Obama a greater opportunity to outline his plans for the nation, if he is indeed elected to another term. An outspoken supporter of the president, Dukes called his visit "historic," as he is the first sitting president to visit the Apollo.
"This was accessible and the price was right. It was the right thing to do at the right time," Dukes said. "It was a diverse group. It lifts the spirit when he gets out of his bubble and meets the people. We know what is happening in the body of politics and we understand he could not change everything he wanted to change."