Sean Bell's Fiance Reflects on His Death, Trayvon Martin
4/16/2013, 4:50 p.m.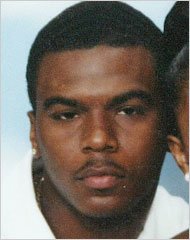 Nicole Paultre Bell speaks out six years later
It's been nearly six years since Sean Bell was shot and killed by New York City police officers back in 2006 on the day he was supposed to marry his fiance, Nicole Paultre Bell. The Sean Bell case was an arduous court battle that led to the officers' unexpected acquittal in 2008. However, after five and half years, four of the officers involved have been forced out of the police department, giving the Bell family at least a semblance of closure.
To read full story click here:
http://loop21.com/life/nicole-bell-trayvon-martin-parents-remembers-when-its-real?page=1