Tribeca Film Festival 2013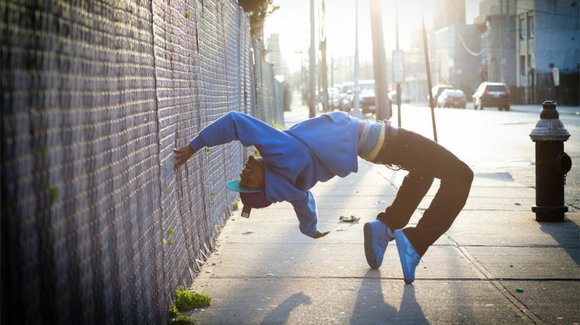 To choose the right films, I need my film mojo, plus I'm starving, so I'm heading to Do Hwa, my favorite Korean restaurant. There, my culinary desires are filled and my creative spirit nourished.
This establishment is co-owned by award-winning filmmaker Quentin Tarantino. His movies play on mute and in loop above the sexy bar where famous, infamous and rising film talent chow down and enjoy the happy hour that, until recently, had been an underground secret. The drinks are creative and the portions are generous. The homemade ice tea is sublime and addictive.
Do Hwa is a known spot for film executives to seal deals, but it's the homemade Korean food that keeps the dining room packed. This is authentic home cooking created by skilled chefs, all of whom are Korean mothers. They are called "ajumas" and it simply means "Mrs.," as in a woman married with children. All of Do Hwa's ajumas are in their 60s and 70s. Tarantino's partners are also cinephiles, so the comfort food compliments the overall experience.
(In an odd moment of synergy, I just received a "Django Unchained" DVD-Blu-ray combo pack. The rumor is that the director's attending the festival.)
Who am I kidding? Mojo aside, I'm using it as an excuse to take advantage of the Monday-to-Friday happy hour, 5 to 7 p.m. Do Hwa can be found at 55 Carmine St.
Here is the first round of festival movies on my "must see" list. These seasoned directors are in the city: "Byzantium," a new film about creatures of the night from Neil Jordan ("Interview With the Vampire"); Mira Nair's adaptation of "The Reluctant Fundamentalist," based on the Mohsin Hamid novel; "Some Velvet Morning," a new drama by Neil LaBute starring Stanley Tucci; and "Trust Me," a Hollywood satire directed by and starring Clark Gregg ("The Avengers") as a bumbling talent agent.
The documentaries offered are rich, but it's Whoopi Goldberg's "I Got Somethin' to Tell You" piece on Moms Mabley, the pioneering comedian, using newly found photographs and performance footage, that's the hot ticket. It's playing April 20, 22 and 23. Right behind that is "Lenny Cooke"; "Herblock: The Black and the White," about the political cartoonist Herbert Block; and "The Trials of Muhammad Ali."
The festival's midnight circuit will include films like "V/H/S/2," the sequel to last year's hit found-footage horror film. Plus, it's introducing a new Storyscapes series that will include projects like "Star Wars Uncut," Casey Pugh's mashup of fan-created remakes of the George Lucas science fiction epic.
The Tribeca Film Festival runs from April 17-28 and includes 53 world premieres from 37 countries.
For more info, visit www.tribecafilm.com or www.dohwanyc.com.