Dr. Lorraine E. Hale, pioneering child development expert and co-founder of Hale House Center, inc., dies in NYC
4/24/2013, 3:05 p.m.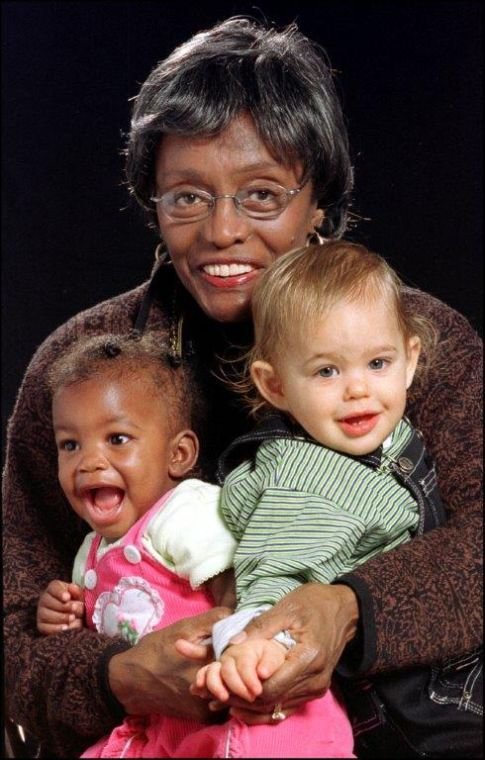 New York, NY, April 24, 2013: Dr. Lorraine E. Hale, co-founder of Hale House Center, Inc., died Sunday, April 21 in New York City. She was 86. According to her family, Dr. Hale died from complications of Alzheimer's disease. She was born in Philadelphia, PA on May 21, 1926 to Thomas and Clara Jane McBride Hale. The family later moved to Harlem.
Dr. Hale and her mother, affectionately known as "Mother" Hale, founded Hale House in 1969. It was the first nonprofit agency in the nation dedicated exclusively to the care of children born to drug-addicted mothers. Hale House cared for more than 1,000 children born addicted to heroin, methadone, cocaine, alcohol, crack cocaine and other substances. Parents were allowed to have their children cared for at Hale House contingent upon their enrollment in rehabilitation programs. Close to 90 percent of the children cared for at Hale House were ultimately reunited with their families, a strategic, long-term goal of the Hales which was a foundation of their mission.
In recent years the Hales' work was expanded to include a housing and education program for recovering addicted mothers and their children, a respite facility for mothers and babies suffering from Acquired Immune Deficiency Syndrome (AIDS) or infected with the related human immunodeficiency virus (HIV), and an apprenticeship program that brought together troubled youngsters and adult mentors from within the community.
In the late 1960s and early 1970s when Hale House was formed, little information was available about the physical and psychological effects heroin, alcohol, and other drugs had on an unborn child. Even medical experts were reluctant tp accept the idea that babies could be born addicted to drugs. "We were definitely a first," Dr. Hale asserted. "No one had gone before us to show how it was done." Yet, in caring for the suffering children and by extension, their families, Mother Hale always said that there was one ingredient of which they had plenty--that was love.
Early in the operation of Hale House, Dr. Hale recognized the need for diagnostic and remedial programs that would help the high-risk children develop the cognitive and social skills they needed to grow and thrive. A psychologist, an occupational therapist, a nutritionist and a speech pathologist were employed to provide professional care and assessment, and both staff and volunteers were trained in methods to teach the children manners and social skills. Three chiropractors were added to the staff to massage the children to help stimulate their healthy growth and development.
Both Dr. Hale and her mother were passionate about education and human service. "My heart's desire has been, and always will be, to see pregnant women stop taking drugs ...the eradication of venereal diseases... and a cure found for AIDS. Hale House must continue to help the innocent victims of these life-threatening forces. As long as there are babies in need of love and care, Hale House must be here to meet their needs."
Dr. Hale received many accolades for her pioneering work including a Certificate of Special Congressional Recognition; The Children's Defense Fund Award, and the prestigious Frontrunner Award in the Humanities from the Sara Lee Corporation. No one was more proud than Dr. Hale when her mother was invited by President Ronald Reagan to the House chamber to be recognized as "an American hero" during his January 1985 State of the Union address.