Creating future Role Models
4/25/2013, 3:25 p.m.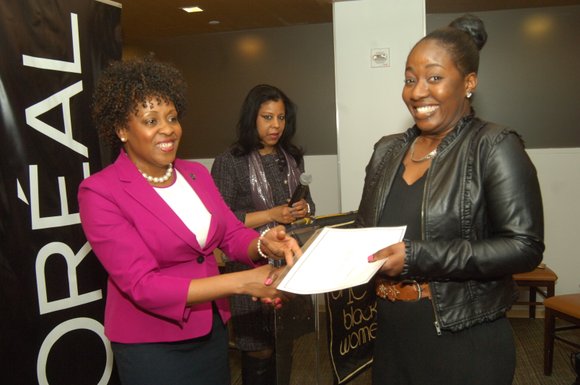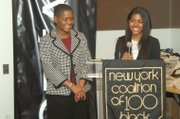 It started 34 years ago at Spelman College in Atlanta and became the signature program and driving force behind the New York Coalition of One Hundred Black Women Inc. (NYCOBW). The NYCOBW's Role Model Program is an initiative that provides young women the opportunity to learn practical workplace skills and to shadow professionals in their chosen careers for one week during the spring semester break.
This year, 14 high school students and 32 college students were hosted at the headquarters of L'Oreal USA, corporate sponsors of the program since 1999. The college students were selected from City College of New York LaGuardia Community College, Medgar Evers College, Queens College, York College, and John Jay College of Criminal Justice. The high school students attended the Women's Academy of Excellence, the only all-girls public high school in the Bronx, or were members of the Xinos Group of the National Sorority of Phi Beta Kappa in Queens.
The college students spent two full days with mentors, and the high school students attended cultural presentations, which included viewings of the New York Historical Society's exhibit "The Dream Continues: Photographs of Martin Luther King" and "Umoja: No Men Allowed," a documentary screened at the Producers Club.
This year's scholarship winners were Nacilia McCarthy of York College, first place; Carlene Bobb of John Jay College, second place; and Stephany Ramales of LaGuardia Community College, third place.