Heart-smart recipes you'll love
4/25/2013, 3:58 p.m.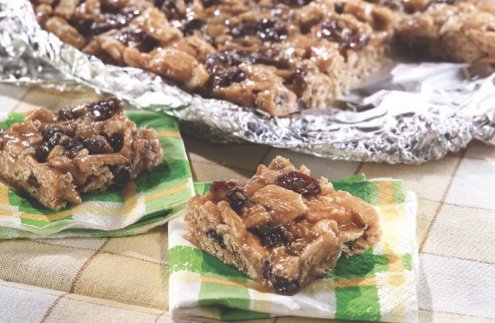 Preheat oven to 375 degrees. Beat eggs and milk in large bowl with wire whisk until well blended. Add remaining ingredients; mix well. Shape meat mixture into oval loaf in shallow baking pan. Bake 1 hour or until cooked through (160 degrees).
Variation: Prepare as directed, using fat-free milk and substituting 1/2 cup cholesterol-free egg product for the eggs and 2 pounds thawed frozen ground turkey for the ground beef.
5. BANANA BREAD
Total Time: 65 minutes. Makes 16 servings (1 slice per serving)
1 3/4 cups flour
1 cup shredded wheat cereal, finely crushed
1 teaspoon pumpkin pie spice
1/2 teaspoon baking powder
1/2 teaspoon baking soda
1 cup sugar
1/2 cup (1 stick) margarine
2 eggs
1/4 cup fat-free milk
1 cup mashed ripe bananas (about 2 large bananas)
Preheat oven to 350 degrees. Mix flour, cereal, spice, baking powder and baking soda in medium bowl; set aside. Beat sugar and margarine in large bowl with electric mixer on medium speed until light and fluffy. Add eggs; mix well. Add flour mixture alternately with milk, beating well after each addition. Blend in bananas. Pour into greased 9-by-5-inch loaf pan. Bake 1 hour to 1 hour 5 minutes or until toothpick inserted in center comes out clean. Cool in pan 10 minutes on wire rack; remove from pan. Cool completely.
Special extra: Toast the bread slices and top each with a scoop of vanilla or chocolate sorbet and a drizzle of strawberry sauce for a different kind of banana split.