Liu to Bloomberg: Settle 'Central Park Five' lawsuit now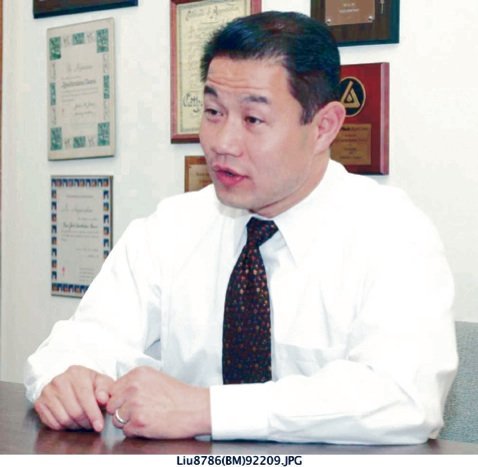 The men who make up the "Central Park Five" have one elected official in their corner pushing New York City to pay up: City Comptroller and current mayoral candidate John Liu.
In a letter to Mayor Michael Bloomberg, Liu urged the city's law department to settle with Yusef Salaam, Antron McCray, Raymond Santana, Kharey Wise and Kevin Richardson in negotiations that the comptroller would facilitate. Liu even offered his boardroom as a venue for discussions.
"As the trail of this case inevitably draws closer, litigation experience clearly demonstrates that now is an appropriate time for both parties to negotiate in earnest," wrote Liu. "Prolonging the discovery process further only serves to increase the risk that city taxpayers will ultimately bear responsibility for significant attorneys' fees incurred by plaintiffs."
Liu's letter also points to advice given from the Manhattan district attorney's office to New York state Supreme Court Justice Charles J. Tejada over a decade ago, suggesting that had newly available evidence in the case been received at trial, "the verdict would have been more favorable to defendant[s]." Liu also pointed to the district attorney's office's acknowledgement of gaps and flaws in the confessions of the five men and the admission of guilt from Mathias Reyes--a serial rapist and murderer.
United States Magistrate Judge Ronald L. Ellis ordered that a fact discovery be completed by June 3.
Attorneys representing the five men wrote a letter of their own back to Liu expressing their willingness to negotiate with the city and hope that the looming trial date would make City Hall show its hand.
"We wholeheartedly join in your plea for there to be a resolution to this litigation and that the city must make an effort to correct this tremendous injustice, which robbed these men of their youth," read the letter. "We attempted to engage in settlement discussions with the city in 2010; however, the attorneys at the New York City Law Department refused to sit down to have any settlement discussions whatsoever with the plaintiffs."
Back in October, the city asked for outtakes and notes from the feature-length documentary about the Central Park Five, hoping to find something that they could use to defend themselves with. Ken Burns, who had a big hand in creating the documentary, spoke of the incident with the AmNews back then and didn't mince words when speaking about the city's attempt to drag out the legal proceedings.
"[It's a] fishing expedition to look for inconsistencies so they can constantly point out minute changes in someone's testimony," Burns told the AmNews in November. "That's all it is. It is an intrusion on our First Amendment rights as journalists, it is an intrusion under the shield laws of the state of New York and we have moved to squash the subpoena."
Liu advised Bloomberg to end this case quickly and settle before those tense feeling of late 1980s-early 1990s New York resurface.
"The Law Department's stance of refusing to explore a fair and just settlement of this lawsuit is imprudent," wrote Liu. "I urge you to exercise your executive authority to assist in closing this terrible chapter in our city's history so that New Yorkers can finally put an end to the painful Central Park Five saga."