Brooklyn readers help bookstore survive another month
Tamerra Griffin | 8/1/2013, 11:02 a.m. | Updated on 8/1/2013, 11:02 a.m.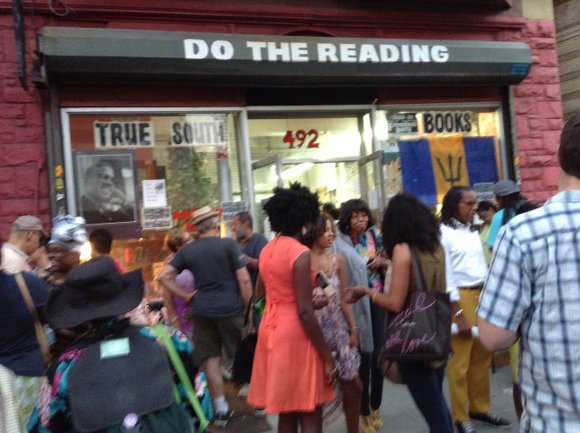 "This is not just a bookstore," he said. "It's a cultural institution, because everything in here is what we would be geared toward naturally. It's books on our history, our development, our spirituality."
True South also welcomed longtime customers. The Rev. Conrad Tillard, minister of Nazarene Congressional Church and democratic candidate for City Council in the 36th District, has worked with Monroe Brown for years. The Bed-Stuy resident said that Brown offered to hang his campaign signs in the bookstore window; he calls Brown "the common man's bibliophile."
Tillard said the possible closure of True South says more about the community's financial priorities than the state of Black-owned businesses.
"Black folks need to preserve the tradition of reading and engaging in African-American literature," he said. "You could literally close your eyes and pull something off the shelf, and it would well serve you on the road to self-enlightenment. As far as I know, the clubs and entertainment venues are full."
Ajamu Brown said he needed to confer with his brother and sister, Monti and Assatte, before deciding on any concrete next steps for the bookstore, but he is already considering ideas.
"It'd be great to hook up with someone who's really good at marketing and assist with an online presence," he said. He also wants to collaborate with local educators and students.
"I was encouraging my dad to work with schools, because that's where it starts—the foundational love of reading and loving your history," he said. "You have to get that stuff young."