Ebony Escapes! into August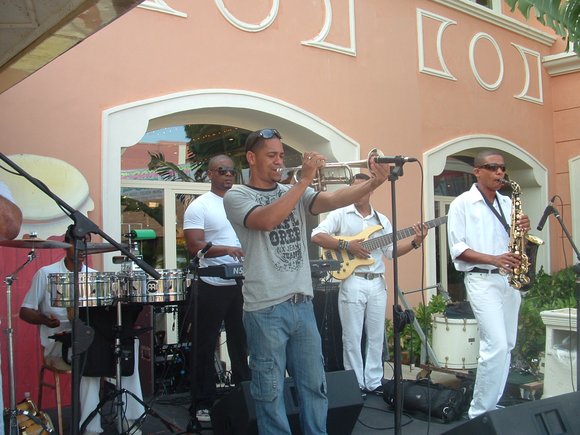 Here we are, right smack in the middle of the summer, and the events, festivals and more just keep heating up! Following are a few to help you along your summer groove. Enjoy!
ONGOING EVENTS
Through Oct. 20
"Things That Cannot Be Seen Any Other Way: The Art of Manuel Mendive" (Los Angeles)
Regarded as one of the foremost contemporary artists in Cuba and the Caribbean, Manuel Mendive "began his career in the early 1960s during a period when dominant Cuban abstract expressionism was waning, which paved new ground by moving beyond the reliance on mainstream Western art forms such as cubism and surrealism."
Now through Oct. 20, the California African American Museum will present the exhibition "Things That Cannot Be Seen Any Other Way: The Art of Manuel Mendive." The exhibition—highlighted by drawings, paintings, sculptures and performances from the early 1960s to the present, giving special focus to discrete themes common across his work, including religion, nationalism and memory—features the 50-year career of this prominent Afro-Cuban artist, and is the first of its kind in the U.S. to focus exclusively on the contemporary visual and material culture of the Afro-Cuban religion Santería.
Through Nov. 10
"American People, Black Light: Faith Ringgold's Paintings of the 1960s" (Washington, D.C.)
Held at the National Museum of Women in the Arts, the exhibit—hailed as "an unprecedented artistic exploration of the intersections of race, gender and class made in direct response to social upheaval of the times"—encompasses some 45 works from artist Faith Ringgold's landmark series "American People" (1963–67) and "Black Light" (1967–71), along with related murals and political posters. Together, they represent the first comprehensive survey of her politically charged paintings of the 1960s, which explores the emotional and often controversial issues at the forefront of the artist's experience of racial inequality in our country at this historic and tumultuous time.
202-783-5000, www.nmwa.org/exhibitions/american-people-black-light
Through Dec. 29
"Art Speaks: 50 Years Forward" (Birmingham, Ala.)
The work of several of the world's finest contemporary artists, including Theaster Gates, Hank Willis Thomas, Dawoud Bey, Jefferson Pinder and Shinique Smith, will be among the highlights of an unprecedented series of projects that uses contemporary art to tell the story of the Civil Rights Movement in "Art Speaks: 50 Years Forward." Presented at the Birmingham Museum of Art, the projects are in commemoration of the nearly 50 years that have passed since a bomb blast ripped through the walls of the 16th Street Baptist Church in Birmingham, killing four innocent little girls as well as two boys in the resulting violencethat occurred later that day.
• "Etched in Collective History" runs Aug. 18-Nov. 17.
• "Dawoud Bey: The Birmingham Project" runs Sept. 8-Dec. 2.
• "Question Bridge: Black Males" runs Oct. 6-Dec. 29.
205-254-2565, http://artsbma.org/artspeaks
CURRENT EVENTS
Aug. 1-4
Caribana in Toronto (Toronto)
Billed as "North America's largest cultural festival," Caribana in Toronto—this year celebrating its 47th anniversary—attracts attendees from all over Canada, the U.S. and around the globe to celebrate all things Caribbean. From inspiring music—including steel pan, reggae, calypso, hip hop, chutney and soca— to expressive visual and performing arts, an exciting parade and delicious Caribbean cuisine, the festival is an annual favorite. The signature event is the Scotiabank Caribana Parade, where, the organizers say, "over 10,000 masquerades will participate as they strut and dance down the 3.6 kilometer route in elaborate costumes, set to the vibrant Caribbean beats of the famed mas bands."