Imhotep's Guide To Black Events Aug. 7-13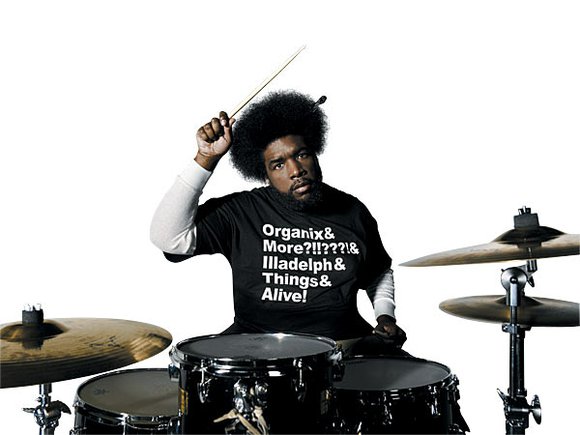 Greetings! It was a "Great Day in Harlem" this past weekend, which kicked off Harlem Week 2013 with the GHCC, WBLS and WLIB, saluting 50 years of Stevie Wonder with "Songs in the Key of Life" at Ulysses S. Grant Memorial Park in Harlem. The gathered throng could not be stopped, even by pouring rain. One of the highlights was when a call I made to Wonder was placed over the PA system so the truly appreciative musician could address the crowd. The rest of the evening was eventually canceled when the rain caused the stage to become too dangerous because of the electrical wiring. However, Lloyd Williams and brother Voza Rivers have announced that the tribute to Wonder will be rescheduled for Harlem Day, Aug. 18.
For more information on upcoming Harlem Week 2013 events, go to www.harlemweek.com.
Join me, Imhotep Gary Byrd, and friends at the Harlem State Office Building on Saturday, Aug. 17 from 9 a.m.-9 p.m. for a free medical fundraising "Webb-athon" for my son Khamit Byrd, who is battling diabetic macular adema. It will be hosted by legendary New York City radio personality Ken "Spider" Webb on his-internet radio show at www.kenwebbinternetradio.com. Special guests and more details to follow.
THEATER
"August Wilson's American Century Cycle" will be presented by the Greene Space at WNYC and WQXR in partnership with the August Wilson Estate and Artistic Directors Ruben Santiago-Hudson and Stephen Mckinley Henderson on Aug. 26-Sept. 28. The show will feature a live recorded reading of all 10 plays. All shows start at 7 p.m. and include a companion seven-part talk series on Wilson's "American Century Cycle." For tickets and a schedule of events, go to www.thegreenespace.org.
"Shida," written and performed by Jeanette Bayardelle (star of "Hair" and "The Color Purple" on Broadway), is now playing. Set to a soulful score of R&B, gospel, jazz and pop music, "Shida" tells the powerful and inspiring true story of one girl's struggle to overcome the odds and achieve her dreams. The show is running now through Aug. 28. For more information, visit www.ShidaTheMusical.com.
"The Trip to Bountiful," directed by Michael Wilson and featuring Oscar winner Cuba Gooding, Tony nominees Vanessa Williams and Condola Rashad and legendary three-time Emmy Award winner and 2013 Tony Award winner Cicely Tyson, is now playing at the Sondheim Theatre, 124 W. 43rd St. For more information or tickets, call 800-90-4092 or visit www.newyorkcitytheatre.com.
"Storyville," choregraphed by Mercedes Ellington (granddaughter of Duke Ellington), spotlights the place many historians call the "birthplace of jazz"—the famed "Storyville" district in New Orleans in 1917. It's now playing at the theater at St. Peter's Lutheran Church, 619 Lexington Ave. at 54th Street. It will run through Aug. 17. For more information, call 212-935-5820 or visit www.yorktheatre.org.
"Black Angels Over Tuskegee," the true story of the legendary, trailblazing African-American pilots, is now playing on Saturdays at the Actors Temple Theater, 339 W. 47th St. For more information or tickets, call 212-239-6200 or visit www.telecharge.com.
MUSIC 
Brooklyn Borough President Marty Markowitz presents the annual Martin Luther King Jr. Concert Series at Wingate Field (Brooklyn Avenue between Rutland Road and Winthrop Street), with free shows every Monday at 7:30 p.m. now through Aug.19. This year's performers include Morgan Heritage, the Kes Band and Mighty Sparrow (8/5); Toni Braxton (8/12); Gladys Knight with the O'Jays (8/19), and more. For more information, go to www.wbls.com.