Imhotep's Guide To Black Events Aug. 7-13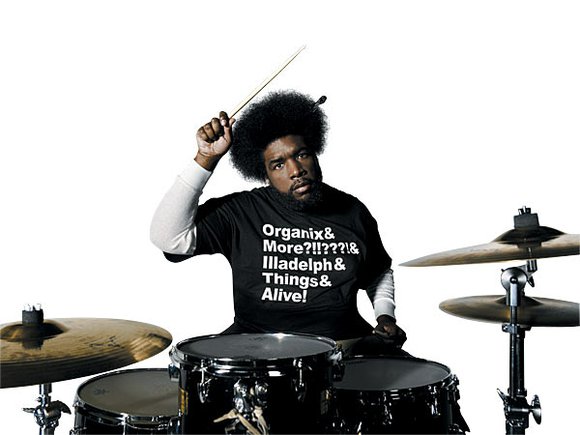 D'Angelo and special guests Questlove and Thunder Cat will perform at the OSA/H&M Concert Series on Thursday, Aug. 1 at Williamburg Park, Brooklyn. For more information, visit www.facebook.com/WilliamsburgParkBK.
Con Funk Shun and Maxi Priest, "The King of Lover's Rock," will perform at the B.B. King Blues Club in Times Square on Friday, Aug. 2 and Tuesday, Aug. 6, respectively. For more information, visit www.bbkingsblues.com.
Beyoncé! The "glamazon" rocks the Barclays Center at 620 Atlantic Ave. in Jay Z's hometown of Brooklyn, N.Y., Aug. 3-5. For more information, call 917-618-6700 or visit www.barclayscenter.com.
The brilliant guitarist Earl Klugh performs at the Blue Note (121 W. 3rd St.) now through Saturday, Aug. 3. Funky vibraphonist Roy Ayers is coming to the Blue Note on Aug. 27. For more information, call 212-475-8592 or visit www.bluenotejazz.com.
BRIC's Celebrate Brooklyn series features the Eddie Palmieri Salsa Orchestra and Banda Magda on Saturday, Aug. 3 at the Prospect Park Bandshell. For more information, visit www.bricartsmedia.org.
FILM
"2 Guns," starring Denzel Washington, is out in theaters everwhere. Check your local listings.
"Fruitvale Station" is now playing in select theaters. Check your local listings.
COMMUNITY
Lincoln Center Out of Doors, featuring over 100 free performances including African and African-American music, dance and spoken word, is running now through Aug. 11. All events are free; no tickets are required. For detailed information on performances and a calendar of events, call 212-875-5766 or go to lcoutofdoors.org.
City Parks Foundation announces the 2013 season of SummerStage, New York's largest free performing arts festival that brings over 100 free performances to 17 parks throughout the five boroughs. With performances ranging from American pop, Latin and world music to dance, comedy and theater, SummerStage is a vital part in New York City's summer arts festival landscape. The festival runs now through Aug. 29. For a full calendar of events, visit www.cityparksfoundation/summerstage.org.
The Riverside Church enhances its mid-week "Space for Grace" worship service with inspiring jazz melodies. The church will be hosting a pre-worship performance from jazz musicians on Wednesday, Aug. 7 at 6:30 p.m. in the church's Assembly Hall, 490 Riverside Drive (between 120th and 122nd streets). The service will run from 7 p.m. to 8:30 p.m. For additional information, call 212-870-6700.
The Men's Ministry of the Historic First Church of God and the Central Brooklyn Leadership Council host a debate on the question, "Has gospel music become too worldly?" featuring special guest debaters on both sides. The debate will take place on Saturday, Aug. 17 at 2 p.m. at 221 Kingston Ave., Brooklyn.

Hear Imhotep Gary Byrd on 107.5 WBLS-FM daily with "Imhotep's On-Air Guide to Black Events" and "Express Yourself," Sunday evenings from 7 to 9 p.m., and on WLIB-AM with "The GBE Mind Flight," Sunday evenings from 9 p.m. to midnight. The full show can be heard on HD radio at WBLS-HD2. IGB is also heard on WBAI-FM 99.5 with Radio GBE: The "Global Black Experience" and "Global Beat Experience," Saturdays from 5 to 7 p.m. We are archived online with both shows at www.wbai.org. To contact us for bookings or to reach us about your event, email igbexp@gmail.com, find Imhotep Gary Byrd on Facebook or follow us on Twitter @GBELIFE or call 212-592-327.