The spotlight shines on fifth Yankee Hope Week
Howie Evans | 8/1/2013, 11:46 a.m.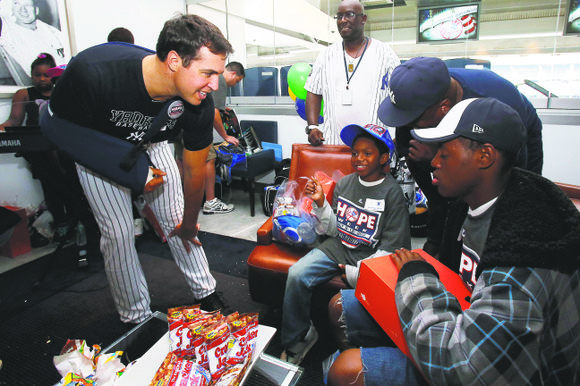 It's a beautiful thing, helping those who sometimes can't help themselves. That's what the Yankees organization is doing.
And it's just not a few. It's the entire Yankees organization that is totally involved in Hope Week. It's a whole week spent performing acts of goodwill.
There was C.C. Sabathia escorting a group of youngsters down to the playing field. In the clubhouse, Mark Teixeira was in the middle of a group of young people passing out toys and other goodies. Tex was having such a ball, that it was hard to distinguish who were the kids and who were the adults.
Now in it's fifth year, Hope Week has become a major part of the Yankees season. And it all leads back to the Steinbrenner family.