Amsterdam News endorsements: Part 2
Amsterdam News Editorial Board | 8/8/2013, 9:54 a.m. | Updated on 8/8/2013, 9:54 a.m.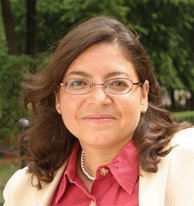 2nd Council District
One of the greatest assets to a community is the people who fight for it—people who are out on the street corners, in the hearings and at the table to discuss the issues that are affecting the community as a whole. In District 2, there are many fighters, activists and champions for our community. And the sitting Council Member Rosie Mendez is one of them.
Mendez has fought for the community for over 20 years. She has continued to keep the idea alive that the community will continue to be a place that is diverse and has the capacity to ensure that all different types of New Yorkers can live and raise their families. Mendez has been at the forefront of fighting for existing affordable housing stock and pushing for more low- and middle-income housing in the community and across the city. She is a fighter for equal justice, equal rights and fair wages, and has worked tirelessly to help improve access to health care. For this and many other reasons, we endorse Mendez for City Council.
6th Council District
The 6th Council District has a plethora of good candidates running for this vacant seat. The community is as diverse as the people who wish to represent it. That being said, there is one person who stands out above the rest and that is Mel Wymore. Wymore has been a dedicated community activist for years and has seen the city and the community from a very different perspective than most of us ever will.
He understands the needs and challenges of families and has worked hard to provide for underserved groups who are very often overlooked. In his words, he can work with anyone. He has the record to prove it. He is outgoing, passionate, brave and independent. He will make a great councilman, and that is why we are endorsing Wymore for City Council.
7th Council District
No endorsement
8th Council District
Melissa Mark-Viverito has been in the New York City Council for eight years. During her tenure, she has focused on the issues that affect the everyday New Yorker. She has fought for low-income housing and has tried to advance the agendas of working-class families in this city while still understanding the needs of all New Yorkers. She has sponsored key legislation that has focused on housing and tenant issues, hate crimes and domestic violence. She has been a fighter, an organizer and a champion for her community. It is for these reasons that we endorse Mark-Viverito for City Council.
9th Council District
Inez Dickens has been a staple in the Harlem community all her life. She has stood firm and fought hard for the community she calls home. Dickens, a lifelong resident of the 9th District, comes to the position from a true place of knowledge and belief in her community.
During her tenure in the council, she has secured funding for health care initiatives in the community. She was the primary architect of Harlem's re-zoning and helped to create a blueprint for a citywide homesteading ownership program. She helped to strengthen the MWBE program in the city. She has been a champion for our children, especially in the area of STEM education. She has understood the need for green space in our communities and has gotten the funding to help secure and refurbish historic parks and playgrounds.