Amsterdam News endorsements: Part 2
Amsterdam News Editorial Board | 8/8/2013, 9:54 a.m. | Updated on 8/8/2013, 9:54 a.m.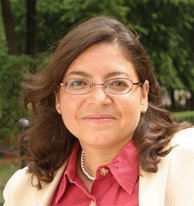 41st Council District
Very few community activists have been as visible and dedicated to the welfare of Central Brooklyn as Stan Kinard. He is a man of unimpeachable integrity who has been a tireless fighter for the stability and well-being of his community, and this is best evidenced in his forthright commitment in the realm of education and the arts. As founder and executive director of the Woodson Cultural Literacy Project, Kinard has been unstinting in his concern to make sure the teaching of African-American history and culture is done consistently and professionally. Because he is a leader with vision, we feel that Kinard will bring all of these stellar attributes to the City Council, and we thereby endorse him for this important post.
42nd Council District
Every civic body needs a voice that stands outs and is not afraid to be heard. In the New York City Council, we need that lone wolf who will stand by his or her convictions, no matter how unpopular, because they will vote with their conscience. That person is Inez Barron. Serving in the Assembly since 2008, Barron has been that voice. She has stood up when others sat silent. She has a long history as an educator and community activist, and she wants to bring her voice and her knowledge to the council. We believe that Barron would be a welcome voice to this chamber and endorse her enthusiastically for City Council.
47th Council District
Among the things that commend John Lisyanskiy are his many years as a legislative assistant to Peter Vallone at the City Council and his longstanding membership with Community Board 13. Both these capacities have provided him with ample opportunities to understand the politics of the city as well as how to navigate a course that will best benefit his constituents in the 47th Council District.
Over the last several years, Lisyanskiy has worked as a financial analyst in the City Council's finance division, which is another advantageous position, giving a veritable bird's-eye view on money matters in the city. For these reasons and more, we feel that Lisyanskiy is perfectly poised to give his district the strong and unflinching leadership it needs to thrive, and thus we endorse Lisyanskiy in the 47th Council District.