Frisk no more ! (Court finds stop-and-frisk unconstitutional)
Stephon Johnson | 8/15/2013, 9:16 a.m. | Updated on 8/15/2013, 9:16 a.m.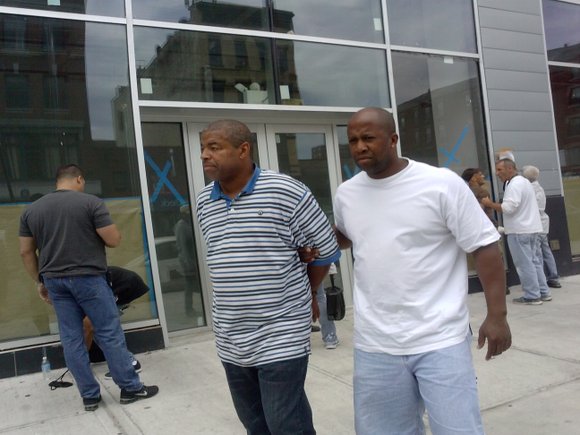 New York City Mayor Michael Bloomberg and Police Commissioner Ray Kelly expressed a sense of shock and disgust when they realized they didn't get their way.
Welcome to New York. Life isn't always fair.
On Monday, a federal court found that the New York Police Department's current implementation of their stop-and-frisk policy is unconstitutional. In Judge Shira Sheindlin's ruling, which amounts to 198 pages, she found that the NYPD violated New Yorkers' Fourth Amendment rights to be free from unreasonable searches and seizures. Sheindlin also found that stop-and-frisk was racially discriminatory and in violation of the Equal Protection Clause of the 14th Amendment.
Sheindlin's solutions involved ordering a court-appointed monitor to oversee reforms, and she also ordered a joint remedial process that will solicit input from a variety of stakeholders, including the communities most affected by stop-and-frisk.
"[The city has] received both actual and constructive notice since at least 1999 of widespread Fourth Amendment violations occurring as a result of the NYPD's stop-and-frisk practices," read part of the ruling. "Despite this notice, they deliberately maintained and even escalated policies and practices that predictably resulted in even more widespread Fourth Amendment violations. … The NYPD has repeatedly turned a blind eye to clear evidence of unconstitutional stops and frisks."
Darius Charney, a senior staff attorney at the Center for Constitutional Rights (CCR), claimed victory for the majority of New Yorkers.
"This historic victory is the result not only of our 14 years of litigation, but of decades' worth of efforts by activists, grassroots and legal organizations, and affected communities," said Charney during a news conference at CCR headquarters on Monday. "The NYPD is finally being held to account for its longstanding illegal and discriminatory policing practices. The city must now stop denying the problem and partner with the community to create a police department that protects the safety and respects the rights of all New Yorkers."
Back in 2011, the NYPD reported a 600 percent increase in stops (685,724) since Ray Kelly took over as commissioner in 2002. Out of those stops, 84 percent were Black or Latino, and 88 percent of the people stopped weren't arrested or received summons. According to the CCR, weapons and contraband were recovered less than 2 percent of the time.
The ruling ends a 10-week trial that started in late May. Floyd v. City of New York was a class-action lawsuit brought by CCR and the law firms of Beldock, Levine and Hoffman and Covington & Burling, LLP.
Activists, unions and those on the 2013 campaign trail were quick to comment on the federal court ruling. "The Bloomberg administration's discriminatory policing practices and failure to adequately understand the problems they create have brought us to this point, and we are pleased that justice has prevailed," said Joo-Hyun Kang of Communities United for Police Reform. "New Yorkers want change and leadership committed to policing that helps keep all communities safe, reduces gun violence and respects our fundamental rights. Bloomberg's stop-and-frisk policy has failed to accomplish these objectives."