History through the eyes of an extraordinary butler
Lapacazo Sandoval | 8/15/2013, 10:29 a.m. | Updated on 8/15/2013, 10:29 a.m.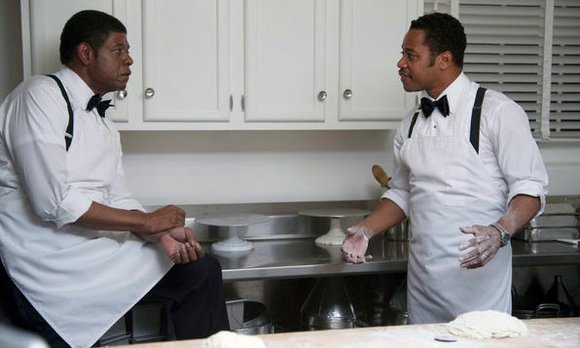 Daniels' exploration into the complexities and contradictions of the civil rights landscape can make this film a particularly interesting teaching tool in the hands o

f the right educators.
The agonizing tension between Louis' increasingly radical views and fearless attitude and Cecil's noncommittal one becomes the most compelling part of the movie. A struggle between a loving father and a determined son becomes a metaphor for the love-hate relationship most African-Americans feel for the U.S.
I dare viewers not to be touched by this film, especially after viewing an era with which they may have strong personal connection. The film's modest $25 million budget—small for a period drama of this scale—highlights the skill of cinematographer Andrew Dunn.
The costumes by Ruth Carter ("Amistad," "Malcolm X") are superb, as are the prosthetic makeup effects of Clinton Wayne and Oscar winner Matthew Mungle.
Four stars are not nearly enough to award this film with. It is, in my opinion, a piece of important cinematic history and will be a strong contender in a few categories at Oscar time.
"The Butler" is being positioned with the ad line "One quiet voice can ignite a revolution," reminding us that with steady, organized force and directed will, men and women like him have managed to have a significant impact on race relations in America. They did, they do and they always will.
I'm confident that this film will have a positive impact on future generations. History not remembered is doomed to be repeated, but Daniels' film is making sure that doesn't happen.
"Lee Daniels' The Butler," rated PG-13, opens in theaters on Aug. 16.