Black students embrace education abroad
Tamerra Griffin | 8/22/2013, 11:48 a.m. | Updated on 8/22/2013, 11:48 a.m.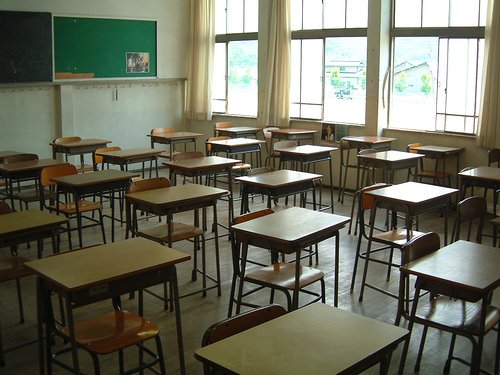 "You assume that Black people are looked at the same in every country, which is not true," said Barnes, who recently graduated from Northern Illinois University with a political science degree and is now pursuing a master's degree in global development and social justice at St. John's University.
Barnes said that in Europe, nationality trumped skin color in the way she was received by locals.
"I never felt discriminated against because of my race. I felt that people were more standoff-ish because I was American. It was refreshing," she said.
Barnes added that the Black community in Oxfordshire, England, was extremely small, and she found that when she acknowledged the few other Black people she saw on the street with a slight head nod, the gesture was not reciprocated the way it is in the states.
"It was almost like they didn't notice I was Black," she said. "At first, I was offended, but then I saw the beauty in it. It shows you another way of race relations outside the U.S."
Otisa Eads contended that the Black community in her host country, Chile, was similarly very small, which resulted in heightened curiosity among the locals she encountered.
"People, especially children, stare at you, but nobody was rude because I'm Black," said Eads, who attends Murray State University in Kentucky. "I've had people touch my hair because it's different. They're just excited to get to know you."
Eads, a Spanish major entering her senior year, said that it has been her lifelong goal to live in a foreign country. She chose a semester in Viña del Mar, Chile, because, unlike Spain, it was the less popular study abroad program at her school. She also wanted to challenge herself to learn Chilean Spanish, known for its faster pace of speech and trickier dialect.
Because Eads' father is a retired Marine, she was able to easily secure the funding needed to study abroad, but she feels that information regarding financial aid for foreign exchange should be made more available to students.
"Nobody knows that there's money out there to study abroad," Eads said. "Nobody explained to me that there were scholarships specifically for Black students."
Financial planning is crucial to solidifying study abroad plans; the earlier a student decides to go, the better. For Tina Wiley, this meant working for a year in order to spend a summer taking classes in Istanbul, Turkey.
Originally from Oakland, Calif., Wiley recently graduated with degrees in psychology, art history and visual culture from the University of California, Santa Cruz. She recalls being inspired by an image of the Hagia Sophia, a prominent church-turned-mosque-turned-museum in Istanbul, during an art history course she took in her freshman year. She immediately decided that she had to see it for herself. She credits her academic adviser with giving her the right information to manifest her international dreams.
"I was an RA [resident assistant] the following year to afford the trip," she said. Soon after, she was awarded a Benjamin A. Gilman scholarship.