Butch Morris music, Parker Fest, Bethelhem returns
Ron Scott | 8/22/2013, 11:33 a.m. | Updated on 8/22/2013, 11:33 a.m.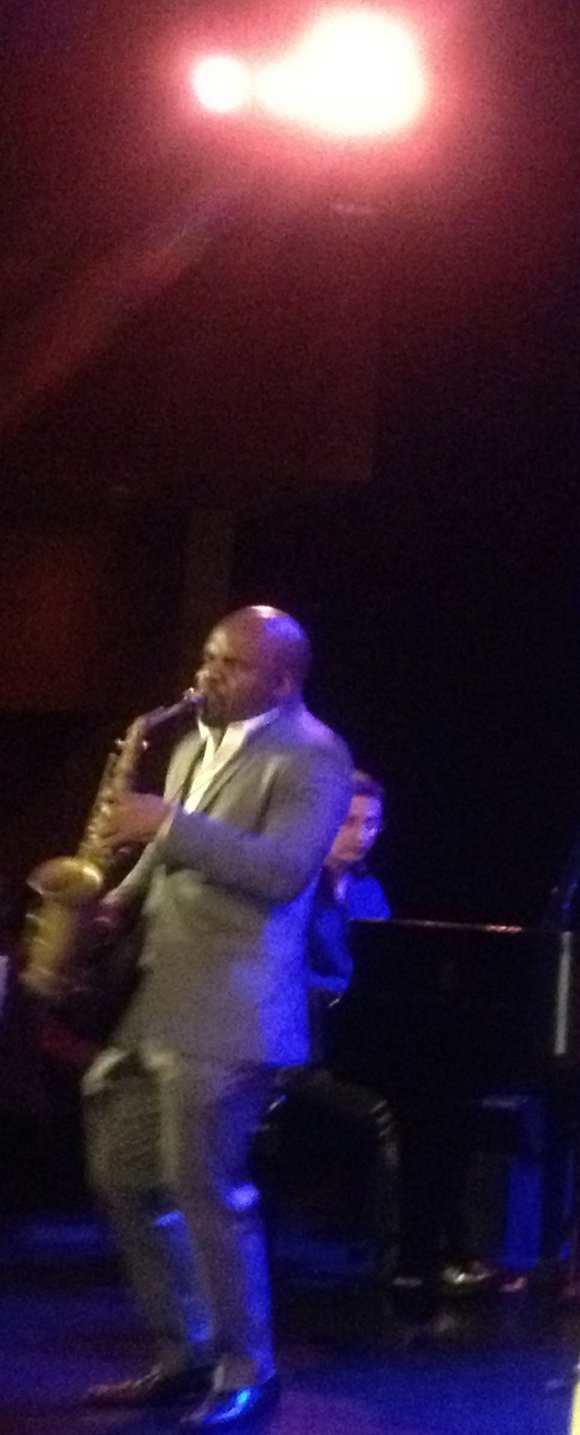 Since the passing of conductor, musician and arranger Butch Morris in January, there has been a void in the creative domain of free music. Singers, wordsmiths and musicians find joy in his music as they listen to his genius concept of conduction.
The August tribute to the memory of Morris and his music, which inspired souls every Sunday at the Nublu Restaurant (62 Avenue C, one of his regular performance spaces) will wrap up on Aug. 25 with TriBeCaStan (9 p.m.). The global music ensemble fuses West African rhythms with Appalachian mountain tunes twisted with an East Village avant-garde attitude that mocks the words "genre" and "category."
Christof Knoche's Deep End (bass clarinet, bass, guitar and drums) will perform at 10:30 p.m., followed by Knoche (in various band configurations) and DJ Vladimir Radojicic. Find yourself in the deepness of it all or get lost in the land of bent genres and free music. For more information, visit www.nublu.net.
Charlie "Bird" Parker was so proficient on alto saxophone that a few musicians during his era changed to tenor saxophone or another instrument. He took the art of jazz to such a hipper galactic level that the Manhattan jazz club Birdland was named in his honor.
The Charlie Parker Jazz Festival, a three-day free music affair, runs Aug. 23-24 at Marcus Garvey Park (Mount Morris Park West at West 122nd Street). The Jimmy Heath Big Band will debut the world premiere of "Bird is the Word," a new suite by tenor saxophonist Jimmy Heath, who, as a young musician, was called "Little Bird" before he switched to tenor sax. The show takes place at 7 p.m.-9 p.m.
On Aug. 24 (3 p.m.-7 p.m.), the swinging continues at Garvey Park in the vicinity of Minton's Playhouse, where Parker and his cohorts developed a rapid rhythmic flow that became known as "bebop."
The lineup features hard bopper alto saxophonist Kenny Garrett; vocalist Cecile McLorin Salvant, a fresh new voice to the sauce; drummer Kim Thompson—she shouldn't be missed; and Jaleel Shaw, a young alto saxophonist whose earned quite a reputation playing with Roy Haynes as he continues to forge ahead on his own path.
On Aug. 25 (3 p.m.-7 p.m.), the festival swings downtown to Tompkins Square Park in the East Village (East Seventh Street between Avenues A and B). The roster will include the Lee Konitz Quartet and vocalist Sheila Jordan, who was influenced by Parker early on and was a 2012 NEA Jazz Master. Christian Scott ("Christian aTunde Adjuah") and the Aaron Diehl Quartet will round out the evening. These two young musicians are always worth seeing. Diehl's piano phrasing and technique is visible whether he is playing Negro spirituals, stride or straight ahead.
The educational arm of the Charlie Parker Festival will include a screening of "Beacons of Jazz" on Aug. 21 at the New School for Jazz and Contemporary Music Jazz Performance Space (55 W. 13th St., fifth floor), 6:30 p.m.-8:30 p.m.
The screening is of footage from the 1993 Beacons in Jazz Awards presented by the New School. It was hosted by Bill Cosby and featured live performances by Donald Byrd and Milt Hinton, and the award recipient was Cab Calloway.