City Council to veto Bloomberg on Community Safety Act
Khorri Atkinson | 8/22/2013, 9:22 a.m. | Updated on 8/22/2013, 9:22 a.m.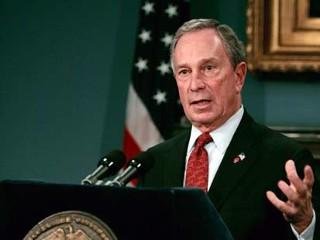 The New York City Council plans to override Mayor Michael Bloomberg's veto on a pair of two bills on Thursday, that will increase oversight of the NYPD and give New Yorkers the ability to sue the Police Department if they are racially profiled.
The two bills, collectively known as the Community Safety Act, were passed late last month after more than three hours in deliberation by supporters seeking legal justifications to change the NYPD's controversial policing tool stop-and-frisk, which predominately targets African-Americans and Hispanics without a probable cause.
Bloomberg vetoed both bills and continues to argue that stop-and-frisk has decreased crime in the city. Police Commissioner Ray Kelly has also debated the importance of the policy.
On CBS' "Face the Nation" this past Sunday, Kelly criticized U.S. District Court Judge Shira Scheindlin's ruling that the NYPD's stop-and-frisk policy is unconstitutional because it intentionally discriminates based on race. "The judge has indicted an entire Police Department—almost 36,000 police officers—for racial profiling based on what we believe is very flimsy information, flimsy evidence," said Kelly. He added that the ruling was "ironic," given that the New York City Police Department is one of the most diverse police departments in the country, with police officers born in 88 countries.
However, at a press conference at City Hall on Aug. 13, Brooklyn Councilman Jumaane Williams, who was the main sponsor of the legislation, lauded Scheindlin's ruling. 
"We have been justified in this fight, and the Community Safety Act is necessary and needed," said Williams. "We know that some people are listening to misleading information that the act is not needed, so we're thankful that the federal government describes exactly why it is needed." 
Williams reiterated that the vast majority of those who support the legislation are those who live in and/or represent areas that are affected by stop-and-frisk.
Intro 1079 of the act calls for the city to create an independent inspector general who will monitor and review police policy, conduct investigations and recommend changes the department needs. The other bill, Intro 1080, would give New Yorkers the ability to sue the NYPD if they believe the were profiled based on age, gender, housing status, ethnicity or sexual orientation. For the first time, LGBT New Yorkers will be protected from being harassed by law enforcement because of their sexual preference and gender identity, city lawmakers said. 
If the City Council successfully overrides the mayoral veto on Thursday, the law would go into effect Jan. 1, 2014.