Fun, functional, healthy and stylish gear for the traveler on the go
Lysa Allman-Badwin | 8/22/2013, 11:37 a.m. | Updated on 8/22/2013, 11:37 a.m.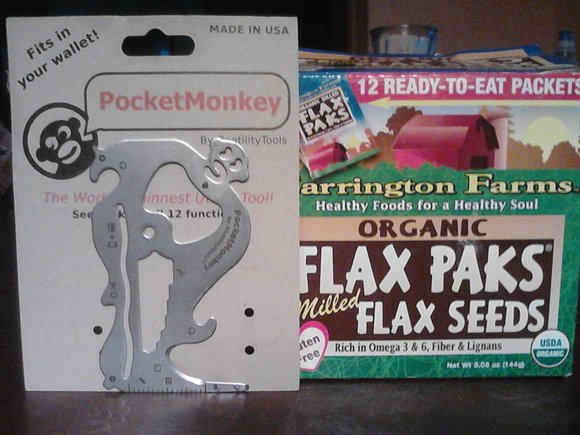 You look fabulous!
Yes, I do, with my new stylish travel gear from Fab. Fab produces a wide array of stylish, functional and fun products from furniture to home accessories, vintage items, art, jewelry, clothing and more. Billing itself as "The World's Design Store" and looking at its hip colorful catalog, you get the sense that the company doesn't just make stuff, but they really have a great time doing it.
I now have six items from their Fab Fly Luggage Collection and each one offers a uniquely helpful and beautiful accessory with a modern, retro look to help me keep it all together on the road.
My assignment bag is super slick looking and a far cry from resembling a briefcase with its bright red (it also comes in black and navy), soft, pillowy, super resilient nylon twill fabric and contrasting nylon strap, with lots of hidden pockets and zippers. The Relax Sleep Set comes with a baby soft eye mask and comfy neck pillow in a little drawstring bag; the Globe Trotter set is a beautiful nylon passport wallet and accompanying luggage tag; and the Spruce Pouch is what I call an upscale toiletry bag with lots of pouches and a handy little hook for easy access anywhere like the tiny airplane restroom or in a public or hotel bathroom.
The Voyage Upright Suitcase is fly! It has a very lightweight design coupled with a sturdy polycarbonate exterior and 360-degree spinners, and both it and the smaller, carry-on Trek version have great interior compartments and contrasting nylon straps that will distinguish it from all the others and make me look I am a woman on the move! And best of all, all of the travel pieces are under $200.
Lysa Allman-Baldwin writes for numerous online and print publications, including as the cultural travel writer for www.examiner.com and as a senior travel writer for SoulOfAmerica.com, an Afrocentric travel website. Lysa can be reached at lallmanbaldwin@kc.rr.com.