Unions and the March on Washington
Stephon Johnson | 8/22/2013, 11 a.m. | Updated on 8/22/2013, 11 a.m.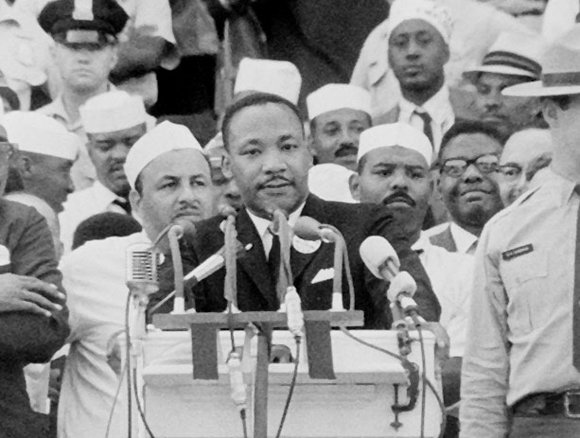 With the 50th anniversary of the March on Washington approaching, there's been a significant amount of reflection taking place on the legacy of that day. Whether it comes to Dr. Martin Luther King Jr.'s "I Have a Dream" speech or the overall importance of civil rights, unions are part of the discussion about the march. Some have plans to celebrate the 50th anniversary and contribute to the efforts themselves.
A couple of union leaders talked to the AmNews to reflect on the march's legacy and what it means for unions. Lillian Roberts, executive director of DC37, told the AmNews about her union's plans.
"On Saturday, Aug. 24, thousands of members of AFSCME, including District Council 37, will participate in the March for Jobs and Justice to show our commitment to the continuing fight for civil rights, voting rights and equal opportunity for all," said Roberts. "We will be both commemorating the 50th anniversary of the historic 1963 March on Washington and demonstrating our continued dedication to the struggles and challenges facing America's working families."
Another union, 1199SEIU, said they plan on mobilizing 3,000 people for the anniversary of the march. Considering that they were one of the original organizers back in 1963, many aren't surprised.
George Gresham, president of 1199SEIU, spoke about King's legacy and the future of basic rights for all Americans.
"We have accomplished a lot, but we need to fulfill Dr. King's dream of racial and economic justice, both of which are under assault in America today," said Gresham. "America has one of the worst rates of income inequality in the industrialized world, and the top 1 percent is hording more and more wealth, while working people can barely make ends meet.
The recent Supreme Court decision gutting the Voting Rights Act and the acquittal of Trayvon Martin's murderer have shown that we are not living in a 'post-racial' society, and the national conversation about race needs to move forward."
Roberts expressed a similar sentiment: "At a time when local and national forces seek to deny millions access to good-paying jobs, effective public schools, affordable housing, health care, retirement security, vital public services and a civil service system that roots out favoritism, cronyism, nepotism and worse, we at DC 37 march for jobs and justice because experience has shown us that the struggle continues."
Retired social worker and 1199SEIU board member Monnie Callan said that fighting for civil rights is in her blood. The 87-year-old attended the original march with her husband and two children. Her reasons for participating in the anniversary march are straight and to the point.
"I'm participating in the 50th anniversary of the March on Washington because our prison system unjustly locks up young people of color. No one's talking about poverty, and states are taking away people's right to vote," said Callan.