Afropunk Festival attendees reflect on March on Washington
8/27/2013, 10:58 p.m.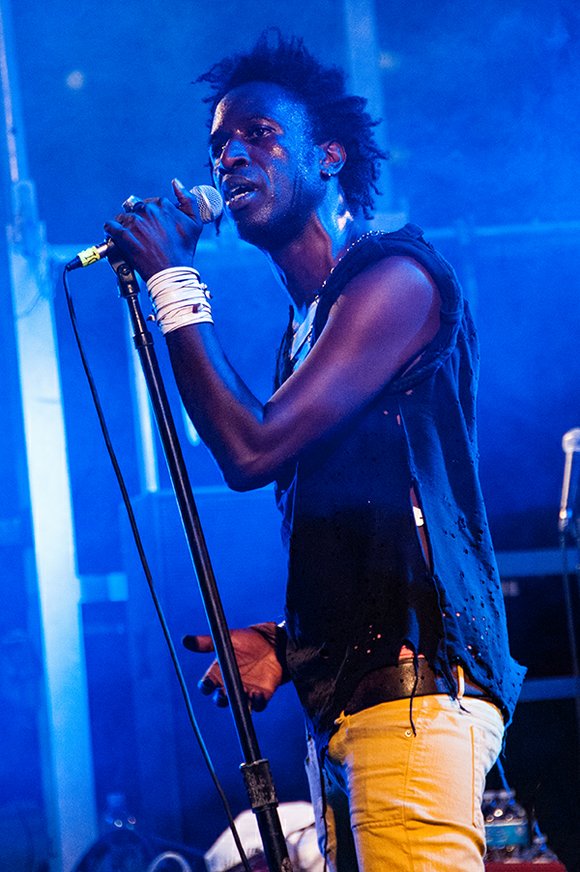 On the surface two major events held this past weekend could not appear to be further apart. Separated by over 200 miles was the Washington, D.C. kickoff to the 50th Anniversary of the March on Washington and in Brooklyn's Commodore Barry Park the Afropunk Festival. The former event was to commemorate a watershed moment in our nation's civil rights movement while the other was held to celebrate the alternative music scene. Yet despite these seemingly disparate concepts there was a connection between the two concerning values of freedom, social consciousness and social justice.
Afropunk veteran performer, Saul Williams believes there needs to be greater respect for the contributions of civil rights leaders such as Harry Belafonte. The poet shared his frustration with Jay-Z for recently calling Belafonte a "boy" on his song "Nickels and Dimes." The insult was released in response to Belafonte's comments that Jay-Z was not socially responsible. "Calling Belafonte 'boy' on record is not bold or courageous," says Williams. "It is misinformed. Artists of our generation need to realize there is difference between social activism and charity. Belafonte gave money too but he was there. So I wish those who have unprogressive and practically Republican frames of mind would rap and talk about sports and stay quiet on the other shit."
When asked whether he thinks the conflict was a case of intergenerational issues between those of the civil rights and post-civil rights era, Williams vehemently disagreed. "You can say it's intergenerational but the truth and consciousness is not generational. I see someone [Jay-Z] who has brought into consumerist capitalistic ideals of the American dream and turned a blind eye to Dr. King and that's the history of capitalism in black America."
Williams plans to keep Dr. King's message alive through his next musical project, Martyr Loser King, which he is currently writing. "It's a musical about the need to speak beyond the boxes they place us in and to identify with all martyrs from Dr. King to Trayvon Martin to Chelsea Manning. We need to correlate transgender rights with African-American rights. We are not free until everybody is free and we need to make those connections."
When it comes to politically executing the message of Dr. King, New York City Council member Letitia "Tish" James believes in starting from her corner, which is why she decided to remain in Brooklyn instead of following numerous politicians to Washington D.C. The Brooklyn native interacted with Afropunk attendees to solidify votes in the race for public advocate. While reflecting on the March on Washington she touched on the importance of criminal justice and highlighted the City Council's recent vote to overturn Mayor Michael Bloomberg's veto of two bills that increase NYPD oversight in the wake of the department's stop-and-frisk tactics. "We all must stand for human and constitutional rights for everyone and that's why I was happy and proud to stand up to those powerful interests in city of New York who ignore the rights of everyday people," she says.