August Wilson reading series: A theatrical dream come true
Linda Armstrong | 8/29/2013, 10:02 a.m. | Updated on 8/29/2013, 10:02 a.m.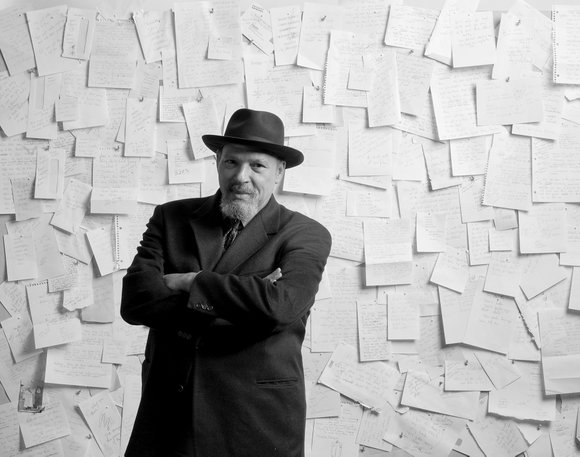 Anyone who has experienced just one of the late August Wilson's plays knows that they have seen a treasured piece of theatre—one that helps chronicle Black life in this country. Now imagine being able to experience all 10 of his plays in a reading series. Well, that dream will come true. The Jerome L. Greene Performance Space at WNYC and WQXR will have recordings of all 10 of August Wilson's "American Century Cycle" plays. The readings started on Aug. 26 and will continue until Sept. 28.
An extraordinary cast will take part in the readings. Many—including Leslie Uggams, Anthony Chisholm, Keith David, John Earl Jelks, Ruben Santiago-Hudson, Ebony Jo-Ann, Brandon Dirden, Russell Hornsby and Roslyn Ruff—are August Wilson play veterans and will be re-creating the roles they previously did on stage. They will also be joined by S. Epatha Merkerson, Taraji P. Henson and Jesse L. Martin. This mixture of stage, TV and film actors sounds like a dream come true. This dream will manifest itself at 7 pm at the Green Space, located at 44 Charlton St. The list of reading directors is also amazing: Ruben Santiago-Hudson, Phylicia Rashad, Kenny Leon, Michele Shay, Marion McClinton and Stephen McKinley Henderson.
Santiago-Hudson is the artistic director and recently took the time to speak with AmNews about this exciting project.
NY Amsterdam News: Why did you decide to do this reading series of Mr. Wilson's work?
Santiago-Hudson: Indira Etwaroo, founding producer at the Greene Space at WNYC radio and the executive producer of this project, approached me with the idea of recording all 10 of the plays in August Wilson's American Century Cycle. Constanza Romero [Wilson's widow and the executor of the Wilson estate] and I had dreamed of something like this for a long time. When Indira approached me, it was kismet.
AmNews: How is Wilson's work still relevant today?
SH: It's relevant because Wilson celebrates African-American culture in a historical sense. He deals with the rituals of manners in navigating America from an African-American perspective. We have to navigate things differently—just look at Trayvon Martin. Look what happened because of how he dressed. We have to dress differently, we have to move differently. There's very little that's accessible in mainstream entertainment that celebrates African-American culture from a historical perspective, and Wilson provides us with an authentic Black experience through the entire 20th century.
AmNews:How were you able to get the extraordinary cast for this project?
SH:AlI I had to say was "August Wilson," and people said yes. Most people have made some sacrifice to do this. Some people are flying in from California, some from England, and they are doing this because they know the importance of this endeavor. We all know that this project will outlast all of us and live on. 
AmNews:Why did you decide to become artistic director for the series, and why did other directors agree to take on individual plays?
SH:My co-directors insisted that they wanted more from  me than a traditional artistic director role, they wanted me to have a more hands-on role. Collectively—myself, the Wilson estate, our producer and our co-artistic director—we know these directors and we all have a similar style; we came from a similar strain of interpreting Wilson's work. We have a shorthand and a similar vision of how to tell a Wilson story. We looked for a certain artistic continuity that was born out our intimate knowledge of these 10 plays.