Cedric the Entertainer is the new host of Who wants to be a Millionaire
Lapacazo Sandoval | 8/29/2013, 10:05 a.m. | Updated on 8/29/2013, 10:05 a.m.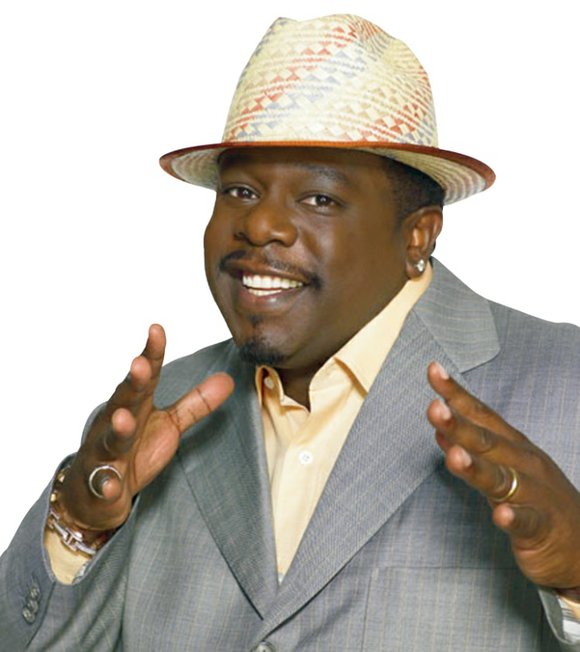 Cedric the Entertainer will walk into millions of homes and ask a simple question: "Who wants to be a millionaire?" and it couldn't have happened to a nicer, funnier man.
Fate is fickle, giving opportunities to some and snatching them from others. However, fickle, funny and cruel fate has a serious crush on "Ced," as he's affectionately called.
His road to the big time wasn't a sure bet, but after making his mother howl with laughter, he decided to silence the negative Greek chorus of haters and go for what he loved.
I remember the day his journey pointed toward serious fame and fortune, because it altered my own fate and one of a comic named Luke Torres, whom I was managing at the time.
It was 1993, and BET was hosting a competition. The winner would get his own half-hour special. Cedric was advised by his comic community to shun the show and try for a spot on the wildly popular "Russell Simmons' Def Comedy Jam."
Cedric didn't listen and knocked the young comic (Torres) out of the ring. That significant win allowed his observational, family-focused material to get a place on the TV sets of millions of homes.
I caught up with Cedric, the sweet and gifted master of humor, and we discussed fame, fortune and who wants to be a millionaire.
AmNews: You know, it's so funny—it seems like just yesterday I saw you win a competition on an old, BET comedy show. The prize was a half-hour special.
Yes! The show was on BET, and there, I understood the influence associated with coming into people's homes. That was the first opportunity, and, ironically, I was told not to do that show by my contemporaries, because it was considered a step down. That half-hour special opened the door for me to host "ComicView," and I came on every day. And that made me a household name, so I really appreciate that. And not since then have I done anything that's similar to that but this show right here. So I'm excited about the opportunity.
This is big time. How is your hosting going to be different than that of the previous hosts, Meredith Vieira and, of course, Regis Philbin?
Regis had a great personality. And I think the show was new, and it was primetime, so it made it a little more dramatic. Meredith operated more with a kind of a loving personality, nurturing the contestants and making them feel really warm.
I'm going to take a little combination of the two, and, of course, add a lot more humor to it. I plan on encouraging people to play the game impressively, as well as having a good time with them when they're thinking of their answers, or responding to their answers with humorous comments. And I think that's what you'll see of the difference. It'll feel a lot more upbeat and exciting, I believe, with me as the host.
I know you've taped a couple shows already. What has been the most surprising thing you've found as the host of "Who Wants to Be a Millionaire?"