Cedric the Entertainer is the new host of Who wants to be a Millionaire
Lapacazo Sandoval | 8/29/2013, 10:05 a.m. | Updated on 8/29/2013, 10:05 a.m.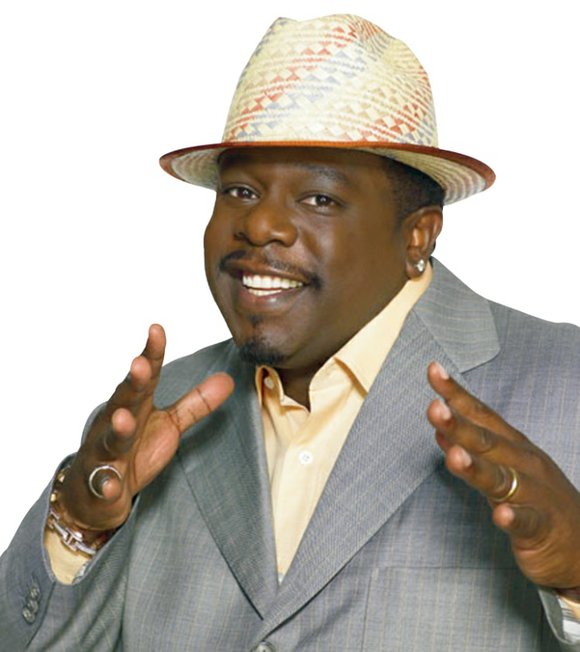 I think it's a couple of things. It's the seriousness of what happens when people realize that they have the opportunity to win some life-changing money. We had some big winners. And usually, people are playing the game really loose and still having a good time. But you do see and feel that moment—both the anxiety and the crowd watching. It kind of surprised me on how real it felt. Like when you're watching it on
TV, you're thinking everybody's just kind of going along, and if they win, they win [and if] they lose, they lose. And oh, gosh, it was a great time. But when you're in that room, you can feel how someone goes, 'This would change my world right now.' So it gets really serious.
What aspect of your comedy do you think will be integrated to your role as host?
Well, I think the main thing is the ability to be pretty observational—to watch people, to listen to their answers, and then to make comments that either exaggerate the humor on something that they said—or the ability to lighten up a moment when it's just too intense and it's getting a little too heavy, [the ability] to add a little comedy to release some of the tension out of the room. And I think those are going to be the main comedic skills that'll be helpful in this environment.
Was there a pivotal moment in your life where you knew—realized—that not only were you funny, but that you could be funny for a living?
There were a couple of those times … I grew up in a house where my mother was educated; she was a reading specialist. She taught teaching, how to teach kids how to read. And so it was an environment where I went to college [and] got my degree. I was working in corporate America. But I just never felt like that was my destiny.
So I remember trying comedy one night at a club and did it really well. And then when I came home, I tried a couple of jokes on my mother; and she laughed so hard, she went down to the ground. And that's when I knew, OK, she understood and saw that I was actually good at this, and then I saw her react. That's when I knew I could do it.
Mother approved! Awesome. Did Steve Harvey, your running buddy, give you any advice about hosting on such a big scale?
Definitely. I talked to Steve; he was one of the first people I called. And so Steve's advice mainly was just try to relax and be yourself. He was saying, "You're going to go into a lot of homes that you have no idea you've never been in before."
The thing about having any degree of popularity and celebrity is you have this thought that everybody knows who you are. But he was like, "When you do a game show, and you're on every day, and you're syndicated, you're just going to be surprised [by the number of] new fans and the opportunity of new people to see you. So relax, be yourself [and] let them come to you. And then, you'll be able to really define a great, cool fanbase that'll love what you do."
And so I thought that was great advice. Because you think about hosting a game show, and you don't know if you want to have a game show voice, like, "Hello, I'm Cedric the Entertainer, and welcome to 'Millionaire.'" You don't know. Steve's like "Don't do that." That was his first thing: "Don't do that, OK? Don't do that."
Well, they're going to love you. Last question: In New York, where do you love eat?
Man, you know, it's weird that I actually go to Del Frisco's, the steak house. It's one of my first places, because they don't have one in L.A. And I discovered it here; my kids love it. New York—there's so much amazing food in this town. And it doesn't help my waistline at all. But any suggestions, I'm down.
"Who Wants to Be a Millionaire" with Cedric the Entertainer debuts Sept. 2, and is shot at Metropolis Studios at 106th Street and Park Avenue.