Council overrides Bloomberg veto
Stephon Johnson | 8/29/2013, 9:14 a.m. | Updated on 8/29/2013, 9:14 a.m.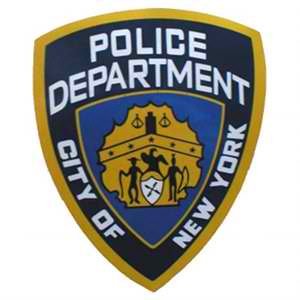 Last week, the New York City Council decided to remind New York City Mayor Michael Bloomberg that his word isn't final.
The council overrode Bloomberg's veto regarding the Community Safety Act, voting 39-10 to overturn the veto on the creation of a permanent inspector general for the New York Police Department and voting 34-15 to override the mayor's veto on a bill that would allow racial-profiling lawsuits to be filed in state court. It's yet another blow to an administration coming off a federal judge's ruling of stop-and-frisk as unconstitutional.
NAACP President Ben Jealous claimed victory and spoke on what the override meant to New York's people of color.
"This is a big day for New York City and America," said Jealous in a statement. "This is the beginning of the end of our democracy tolerating police using race, ethnicity, LGBT status or faith as a substitute for reasonable suspicion. We are thankful to the 34 City Council members who heroically stood up for the American ideals of freedom and justice and stood together in the face of fact-defying and fear-mongering by the mayor and commissioner. "
Other organizations were quick to praise the City Council's actions as well.
"Today is a victory for civil rights, safety and the people of our great city, whose voices have been heard," said Joo-Hyun Kang, spokesperson for Communities United for Police Reform. "New Yorkers want to live in a city where equality and justice matter, and today's vote confirms those are the foundation of our city's values."
But not all were singing the praises of the City Council. Republican mayoral candidate Joe Lhota released a statement calling out those in the council for potentially putting New Yorkers in danger.
"These overrides were an appalling display of political pandering at the expense of New Yorkers' safety," said Lhota. "These bills will have a devastating impact on the NYPD's ability to proactively fight crime in this city. Plain and simple, they are bad public policy. The candidates who support these bills have shown New Yorkers that they are not prepared to lead this city."
Bloomberg wasn't pleased with the override of his veto—the AmNews previously reported that his administration was looking into certain City Council members in order to persuade their votes—and immediately voiced his opinion on who would feel the impact from the bill's passing the most after the results were in.
"Make no mistake, the communities that will feel the most negative impacts of these bills will be minority communities across our city, which have been the greatest beneficiaries of New York City's historic crime reductions," said Bloomberg in a statement. "Both bills outsource management of the NYPD to unaccountable officials, making it harder for the next mayor and police commissioner to make the decisions they believe necessary to keep our city safe."
Bloomberg also called one component of the Community Safety Act an attempt to win over certain New Yorkers during election season.
"The fact is our administration has zero tolerance for racial profiling–that's why I signed a racial profiling ban into law in 2004," said Bloomberg. "Intro 1080 is not aimed at stopping racial profiling, which is already against the law. It is aimed at winning votes. It is a dangerous piece of legislation, and we will ask the courts to step in before innocent people are harmed."