Is Robin Thicke trying to 'steal the soul?'
David Goodson | 8/29/2013, 9:44 a.m. | Updated on 8/29/2013, 9:44 a.m.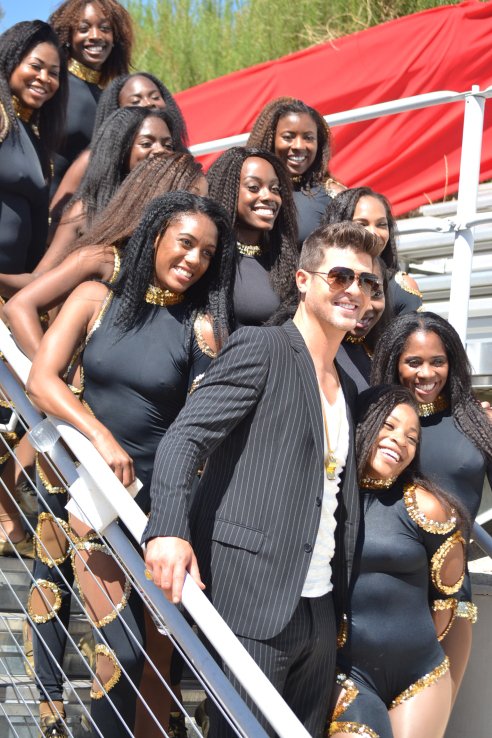 A monetary amount in the six-figure range had been offered, according to an unconfirmed report. In an interview with the celebrity gossip television show "TMZ," Marvin Gaye III said, "There's a way to do business and a way not to do business, and we're not happy with the way he went about doing the business. Let alone he's suing us over something where he clearly got his inspiration from at the least."
Taking his point further, Gaye added, "If you listen to the music, I'm sure anyone will see the similarities between what my father does and what Robin Thicke has been trying to do."
This indeed was not the first time Thicke has taken liberties with Gaye's music. For those who know Gaye's music, the songs "After the Dance" and "Trouble Man" are virtually untouchable, but listen to Thicke's songs "Love After War," and "Million Dollar Baby," respectively, to see the pattern.
Issues of this sort, while commonplace in the music industry, need to be handled and looked upon in a different light in 2013. There is a very real chance of seeing Black music done without Black people. If a concert was announced with a lineup of Justin Timberlake, Thicke, Machine Gun Kelly and Macklemore and Ryan Lewis, tickets would not only be gone in minutes, but a few thousand African-Americans would be wilin' out in the stands. In 2023, will we be asking if they stole the soul or if we sold the soul? Be very afraid.
I'm out. Holla in seven days. Till then, enjoy the nightlife.
Got to give it up by Marvin Gaye