South African jazz vocalist Bea Benjamin dies at 76
Ron Scott | 8/29/2013, 11:14 a.m. | Updated on 8/29/2013, 11:14 a.m.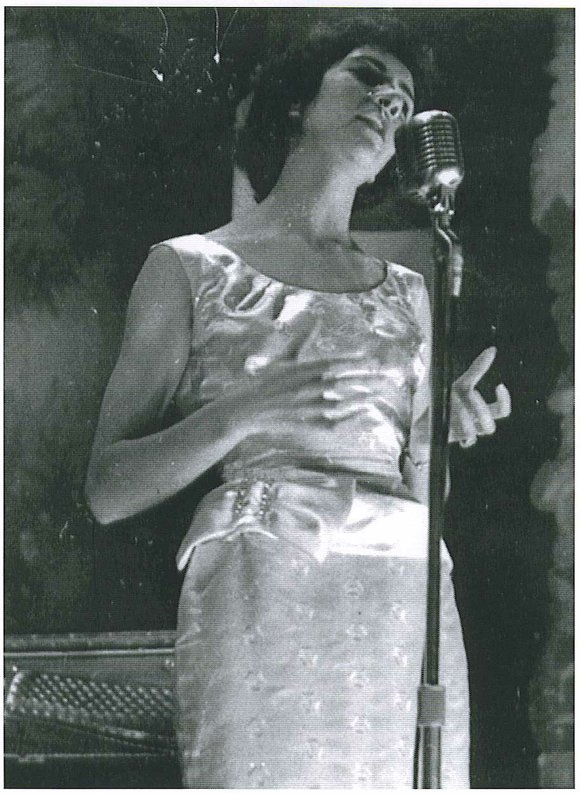 The death of Sathima Bea Benjamin on Aug. 20 was mourned in both the U.S. and her homeland of South Africa. The 76-year-old vocalist and composer died in Cape Town, South Africa, and was buried there on Aug. 21, according to the South African Broadcasting Corporation.
Benjamin was preparing to perform at the upcoming Standard Bank of Joy Festival in Johannesburg. Earlier this month, she received the Lifetime Achievement Award at the Standard Bank Joy of Jazz honors ceremony.
"We gave a Lifetime Achievement Award as a way of honoring her contribution to the heritage of music in this country. Her legacy will never be forgotten," said the festival's founder, Peter Tladi. "She made an enormous impact on the development of music in South Africa and internationally."
Despite his loss, Benjamin's husband, pianist Abdullah Ibrahim, will perform on the festival's opening night.
In October 2004, South African President Thabo Mbeki bestowed upon her the Order of Ikhamanga Silver Award in recognition of her "excellent contribution as a jazz artist" in South Africa and internationally, as well as for her contribution "to the struggle against Apartheid."
In March 2005, the art group Pen and Brush Inc. presented her with a certificate of achievement for her work as a performer, musician, composer and activist in the struggle for human rights in South Africa.
Benjamin's compelling life was the subject of the 2010 documentary film "Sathima's Windsong," directed by author and professor Daniel Yon.
In December 2008, she brought a capacity crowd at the Apollo Theater to its feet when she was the closing act of the jazz concert "Bricktop at the Apollo," hosted by film director Jordan Walker-Pearlman. She sang "Someone to Watch Over Me."
Following South Africa's Sharpeville Massacre of 1960, Benjamin and Ibrahim left South Africa and settled in Zurich.
Having heard them in Zurich, Duke Ellington became a fan and arranged for them to record in Paris. Ellington and Billy Strayhorn both contributed to the recording on the Enja label.
Benjamin sang with Ellington's orchestra at the Newport Jazz Festival in 1965. She recorded more than 10 albums in all for Enja, her own Ekapa imprint and other labels.
She and Ibrahim traveled between Europe and New York in the early 1960s during their self-exile and eventually relocated to Manhattan. Like their fellow South African musicians Hugh Masekela and Miriam Makeba, Benjamin and Ibrahim also helped the African National Congress with fundraising concerts during the struggle for liberation.
Benjamin returned from New York to Cape Town in 2011, where she continued to work as a vocalist.

The songstress is survived by her son, Tsakwe Ibrahim, and daughter, international rapper Jean Grae.